Driving While License Suspended (DWLS) in Bremerton
If You Have been Charged with DWLS in Kitsap County Our Bremerton Lawyers can Help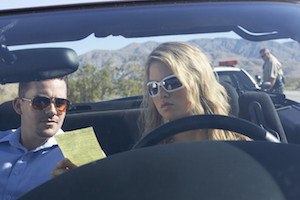 DWLS is the acronym for Driving While License Suspended. Driving with a suspended license is against the law in Washington State. It is also the most charged criminal traffic offenses in Washington. This is likely because it can be challenging for a driver to have their license reinstated after a suspension, and there are numerous ways a driver can have their license suspended.
If you are convicted of this crime you could be facing jail time and other serious penalties, not to mention the inability to legally drive. Often, the severity of the punishment hinges on whether or not the driver who committed the offense has other DWLS convictions. In addition, the crime that lead to the original suspension could affect how severe the penalties end up being.
For the reasons stated above, the criminal charge of DWLS falls into three categories. These categories are also referred to as "degrees" in the Washington State legal code. The following information will help you better understand the severity of your particular DWLS charge.
First Degree DWLS
A First Degree Driving While License Suspended is the most severe DWLS charge a Bremerton driver can be charged with. This charge is a gross misdemeanor and is reserved for those who are accused of driving after their license was suspended for being an Habitual Traffic Offender (HTO). The Department of Licensing designates a driver as an HTO if they are convicted of a set amount of traffic offenses and citations over a specific amount of time. Once deemed an HTO, a person loses their license for 7 years and being caught driving during this time will get them charged with a First Degree DWLS. If convicted of this crime, you face a mandatory jail sentence of up to 364 days in jail, $5,000 in fines, and a whole new period of HTO license suspension
Second Degree DWLS
A Second Degree Driving While License Suspended is also a gross misdemeanor. This charge is given to drivers who are caught driving with their license suspended for reasons other than being deemed an HTO, such as being convicted of a DUI, reckless driving, or a hit and run. Unlike a First Degree DWLS, there is no mandatory jail sentence, but if convicted it is punishable by up to 364 days in jail and a $5,000 fine. In addition, your license will be suspended for an additional year. Drivers facing this charge have often violated a probationary condition of their original conviction that caused their license suspension. If this applies to you, you could be facing a mandatory jail sentence stemming from the probation violation. Our Bremerton DWLS lawyers can help you navigate the nuances of this charge to possibly avoid a jail sentence and additional suspensions.
Third Degree DWLS
A Third Degree Driving While License Suspended is the least serious and most common DWLS charge in Washington State. This charge is a simple misdemeanor and it is given to drivers who were driving with a suspended license that had been eligible for reinstatement. Possible examples are driving after having a license suspended for unpaid traffic tickets, unpaid child support, or for failing to have your license reinstated after a period of suspension was over. The best course of action for a Third Degree DWLS is to get your license back immediately. Many (but not all) prosecutors in the Bremerton area will drop the criminal charges or reduce them to a traffic infraction if you take the appropriate steps. In some cases, if you are unable to pay your tickets it may be possible to join a county relicensing program where your tickets will be pulled from collections, and you will then be allowed to do crew work or set up a payment plan to satisfy the monetary obligations. Our experienced Bremerton lawyers can help you navigate your best options.
These cases are heard in either the Kitsap County District Court, which is located in Port Orchard, or the Municipal Court in Bremerton. Being eligible for your driver's license reinstatement does not mean that you are free and clear from all criminal charges. You still need to make sure that all of your legal responsibilities are met, and our Bremerton DWLS lawyers can help you navigate this sometimes confusing process.
Our qualified lawyers have more than 50 years of combined experience handling every kind of DWLS case. We know the steps take in an effort to reduce the penalties associated with each DWLS crime. Knowing some DWLS offenses carry mandatory jail time makes it extra important to speak with one of our WA State attorneys for your free consultation without delay.
Get Your Free Consultation Today by Contacting Our Bremerton DWLS Attorneys
Previous convictions can make DWLS cases very complicated, especially if there is a possibility you could be labeled as a habitual traffic offender. Punishments for convictions routinely involve jail time, large fines, extended driver's license suspensions, and even the possibility of losing your driving privileges for good.
Every DWLS lawyer at our Bremerton law office is committed to assisting clients with quality legal counsel so that they can swiftly move forward with their lives. The ability to drive is essential in Washington State, and losing that ability could make it impossible to get to work or even to maintain household responsibilities.
Let our Washington State DWLS lawyers help you. Get a free evaluation of your case by contacting us today. Let us help you take the next step towards resolving your charges.