Juvenile Crimes in Bremerton
When your Child's Future is at Stake, you Need Help from an Experienced Bremerton Juvenile Crime Lawyer
If your child is charged with a misdemeanor or felony crime, you need to treat the situation with the utmost urgency. A conviction for even a minor crime will likely mean that they will acquire a criminal record, which is something that could affect their lives in countless ways. For example, if an employer has to choose between two qualified candidates for employment, do you think they will select the person with a criminal record?
If someone under the age of 18 commits a crime, it is considered a juvenile crime. Cases involving minors are heard in the Juvenile Department of the Kitsap Superior Court , which is located in Port Orchard. This division of the Superior Court also handles other family court services.
If your child was arrested and charged with a crime, your entire family is likely going though a lot of stress and turmoil. Our Bremerton juvenile crime attorneys understand the stakes and we've seen what these situations do to families. We believe that a youthful error in judgment shouldn't lead to a lifetime of repercussions, which is why our primary goal in every criminal case involving a minor is to prevent the crime from appearing on their juvenile record.
We also seek to minimize their punishments in whatever way we can. Sometimes we can accomplish all of these goals if a diversion program is arranged. Sometimes we have to work with prosecutors and the court to accomplish our goals. If your child is innocent, we will fight to protect their legal rights and even take the case to trial if that is our last option.
Criminal Records can be Devastating for Young People
Kids and young adults face numerous challenges in today's society, not the least of which is competition in the workplace and college. Today's administrators, renters, and employers can access anyone's permanent record from the comfort of their office. When they conduct a background check on your child, what will they find?
It doesn't matter if your child is a straight-A student with personal recommendations from every teacher in high school. If they have a criminal record and are competing against another student with a clean record, there is little doubt who will be selected. This is true in many of life's arenas. A once promising future can quickly turn into a hopeless situation if you don't do everything possible to avoid this end result.
Our Bremerton juvenile crime lawyers urge you to do the following:
Educate yourself about the crimes that your child is charged with.
Find out what the possible punishments are if they're convicted.
Learn whether they have options that will result in the charges being dropped.
Talk to an attorney who is well-versed in juvenile criminal law.
One teenage mistake can lead to lifetime of regret, which we don't think is fair at all. Our Bremerton juvenile crime attorneys aggressively protect the Constitutional rights of our youngest clients, and we aren't afraid to do the hard work required to protect their future.
Our Kitsap County Juvenile Crime Attorneys Offer a Free Consultation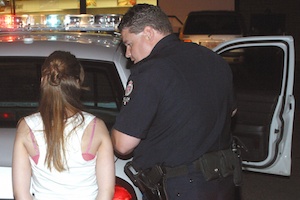 Did you know that sometimes prosecutors seek to try children as adults? This hardly seems fair, and it's a situation that should be avoided at all costs. The court is required to supply youths with a public defender, but they aren't always available during the two-day period between a child's arrest and their automatic detention hearing.
Do not wait! Contact our law office right now for a free evaluation of your case, get answers about the nature of your child's case, and then find out how we can help. Our legal team proudly handles juvenile crime cases involving:
Minor DUI
Drugs and alcohol-related crimes
Assault
Shoplifting
Vandalism
Robbery
Burglary
Juvenile cases are handled by a judge, so there isn't any jury involved. This is why you should seek legal guidance from an attorney who is familiar with the Kitsap County Superior Court. The primary goal of the court is to rehabilitate minors who run afoul of the law. Can your child be enrolled in a diversion program to have the criminal charge permanently erased? Contact our law office in Bremerton and find out.