White Collar Crimes in Bremerton
Our Bremerton White Collar Crime Lawyers will Protect your Reputation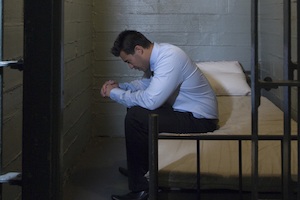 A white collar crime is one where deceit, manipulation, deception, concealment, subterfuge, or some other non-violent method is used to commit a crime. Most white collar crimes in the State of Washington are business or financially-related. The most common white collar crimes include:
Racketeering
Extortion
Fraud
Forgery
Identity theft
Handling these criminal charges can be complex. If you're innocent of the charges, a conviction could mean a prison sentence and forever ruining your reputation and family name. Our Bremerton white collar crime lawyers work tirelessly to protect your reputation and minimize the punishments associated with a conviction. If you are convicted, you could face penalties that include:
Jail or prison time
Expensive fines
Restitution
Probation
Discretionary penalties
Obviously, the consequences of a conviction for any white collar crime can be personally devastating, and have a dire effect on your entire family. Further complicating matters is that there are so many varieties of crimes that qualify as "white collar." If you're charged with any of them, you need to speak with one of our Bremerton white collar crime attorneys without delay.
Understanding the Nature of a White Collar Crime and the Various Charges Associated with this Designation
There is no singular crime included in Washington law that's referred to as "white collar." This is more of a vague designation used to refer to a series of crimes often committed by professionals, executives, and business owners. What are some of the crimes that may warrant the "white collar" designation? These may include:
Credit card fraud
Bank fraud
Mortgage fraud
Bankruptcy fraud
Internet fraud
Forgery
Securities fraud
Tax evasion
Money laundering
Antitrust violations
Bribery
Mail fraud
Racketeering
Equity skimming
Oftentimes, there is more than one charge involved. This is why you should seek out a Bremerton white collar crime lawyer who is well-versed in every criminal charge. First, you need to understand the nature and severity of the crimes in which you're charged. Next, you should be fully aware of what the possible punishments will be if you're convicted. The best Bremerton criminal lawyers will all tell you that successfully resolving your case may mean different things for different people. One client may be happy simply staying out of prison while another will only be content if they are fully exonerated of the charges.
Every WA State lawyers at our law office is ready to aggressively fight to protect your rights and defend your good name. We build every defense based on the facts, and we sometimes encounter situations where a client had no idea they were breaking the law. This happens sometimes when a client purchases a home from someone that lost it to foreclosure and then rents it back to them. This is a crime called "equity skimming," but we know that many people are completely unaware of this law.
Building a Defense to White Collar Criminal Charges
Whenever one of our Bremerton white collar criminal attorneys deal with a case in the Kitsap County Superior Court (located in Port Orchard), they seek to build a defense designed to minimize the damage in whatever way possible. To accomplish this task, we answer these important questions:
Was the crime committed by our client or one of their associates?
Was our client accused a crime they didn't commit?
Were the actions of our client totally legal?
Did our client commit a crime of lesser degree than that with which they're charged?
Once we answer these questions in detail, we can begin negotiations with the prosecutor, and we aren't afraid to take any case all the way to trial if necessary.
Your Defense Starts with a Free Consultation
If you're convicted of any white collar crime, the damage will be far greater than you realize. Your reputation is at stake, but so is your freedom. Start building a criminal defense today with help from one of our experienced Bremerton white collar lawyers. With more than 50 years of collective experience in Kitsap County, you can have confidence that your reputation will be protected every step of the way.