Reckless Driving in Bremerton
Let our Bremerton Reckless Driving Lawyers Protect you from the Full Effect of this Serious Charge
Reckless driving is defined as the operation of a motor vehicle with wanton disregard for property and people. Speeding more than 25 miles per hour over the speed limit, driving while under the influence, and street racing are all examples of reckless driving. In addition to the previously mentioned examples, there are several other scenarios that may qualify as reckless driving.
Regardless of which situation lead to the charge, reckless driving is a gross misdemeanor in the State of Washington. Our reckless driving cases handle these cases in the Kitsap County District Court, located in Port Orchard, or in the Bremerton Municipal Court.
If you are convicted of reckless driving, your driver's license will suffer a mandatory suspension for 30 days. In addition to losing your license, you could be sentenced up to 364 days in jail and fined up to $5,000. On top of all that, in order to have your license reinstated you will have to pay $130 or more, depending on what circumstances lead to your conviction. You will also be required to carry high risk (SR-22) automobile insurance for three years after your driver's license is reinstated. This type of insurance is very expensive and will put a large dent in your wallet.
It is also possible the penalties and consequences of being convicted lead to ramifications that are far worse than then you initially realize. For example, if you have any previous reckless driving convictions, a certain combination of traffic related convictions, or any DUI convictions, you could be labeled a Habitual Traffic Offender and face a 7 year driver's license suspension.
Contact one of our Washington State lawyers without delay if you've been charged with reckless driving in Kitsap County. Losing your license, fines, and jail time are all negative consequences associated with a conviction, but those penalties could be especially devastating if you hold a CDL license or your job requires driving.
Is it Possible to Fight a Reckless Driving Charge in Bremerton?
Yes, it is possible. What constitutes a successful resolution of the charge could mean different things to different people, though. You may feel like you were unfairly targeted and are innocent of the charges, thus hopeful that the charges can just be dropped. Perhaps you don't think you can have the charge dropped but just hope to retain your driving privileges so you don't lose your job.
Whatever the circumstance, your lawyers first priority is to address your needs and determine if fighting your reckless driving charge is possible. Our Bremerton reckless driving lawyers will aggressively pursue the best outcome for your situation. We offer honest and reasonable legal counsel that you can trust.
Having extensive knowledge of how the Washington State court system works is not common, and most of the clients we represent have never run afoul of the law. Their inexperience means they don't know what to expect or the best way to proceed.
For example, most are unaware that the Department of Licensing is the agency that decides whether or not a driver will lose their license, and they must follow certain steps and procedures to meet their demands. A qualified Washington State attorney with experience dealing with the Department of Licensing will make sure everything possible is done to help you reach the best-case scenario. You will have professional guidance to ensure you never miss an important court date, and they will be by your side when it is time to tell your side of the story.
Get your Free Consultation Today by Contacting our Bremerton Reckless Driving Attorneys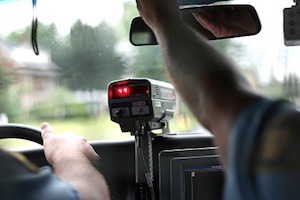 Criminal defenses take time to prepare, even reckless driving charges. Before you take the next step, you should take advantage of our free consultation offer and get a professional legal opinion. After the consultation, if you decide to retain one of our Bremerton reckless driving attorneys, they will work hard on your behalf to seek all avenues of defense and determine if your charges could be reduced in some way, or even dropped.
Honest mistakes in judgment can happen in a split second, and sometimes motorists let their emotions get the better of them. This can lead to simple mistakes that are immediately regretted. Making a simple mistake does not make someone a hardened criminal deserving harsh penalties, and we believe the benefit of the doubt should be given to all persons, especially those who have never been in trouble with the law.
Let us help you prevent a worst-case scenario by fighting against any reckless driving conviction. Contact us today, get the facts, and find out how we can help you aggressively fight against any unfair criminal charge.