Felony Crimes in Bremerton
If You've been Charged with a Serious Crime, get Help from our Bremerton Felony Lawyers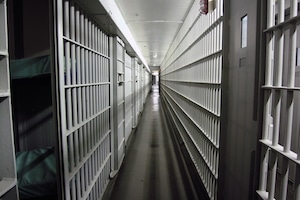 A felony crime is more serious than a misdemeanor crime, and often involves some sort of violence against another individual, or theft. Felonies are always serious and should be treated with the utmost urgency. Common felony crimes in Kitsap County include rape, murder, burglary, robbery, and drug-related crimes. If you or a loved one has been charged with a felony, you should speak with one of our Bremerton felony attorneys today.
If you're dealing with a felony charge, you will have to appear in Superior Court, which is located in Port Orchard. Felonies are delineated according to their severity, with Class A felonies the most severe. Make no mistake though, Class B and Class C felony convictions can have a devastating effect on your life. If you're convicted of any felony, you will be subject to expensive fines, prison time, and probation. You will also have a criminal record, which will make you life far more difficult. If you're convicted of a sex crime felony, you will also likely be forced to register as a sex offender.
For detailed information concerning penalties and punishments for felony crimes in Washington State, refer to Chapter 9A.20 RCW, "Classification of Crimes" on the Washington State Legislature website. Better yet, speak with one of our Kitsap county felony lawyers servicing clients in both Bremerton and Port Orchard. Your consultation is free.
Understanding WA State Felony Charges
Many people charged with felonies have questions about their severity. The classification of the crime directly influences the nature of the penalties. The factors that determine possible outcomes of a case include:
Whether the defendant has prior criminal convictions
The severity of the crime
Whether violence was used when the alleged crime was committed
Recommendations made by the prosecutor
The judge's discretion
The repercussions of any felony conviction will be swift and severe. You may find it difficult to find work, or even an apartment to live in. At the Washington Family Law Group, our Bremerton felony lawyers understand what it means to be convicted of a felony, and we will aggressively pursue your interests every step of the way. Minimizing the damage of a felony conviction is our number-one priority, so contact our law office in Port Orchard to get the help you need.
Get Answers to Your Legal Questions from our Bremerton Felony Lawyers
To challenge a felony charge, it's necessary to build a defense. This requires time, which is why it's important to treat your case with urgency. When you speak with one of our Washington lawyers, they will outline potential avenues of defense. You need to work with a defense lawyer that you trust, so your free consultation is an opportunity to ascertain whether our legal team is right for you.
Once you retain one of our lawyers, they will immediately start working on your defense. They will review all police reports and conduct their own independent investigation of the case. They may urge you to seek a plea arrangement with the prosecutor, but will take your case all the way to trial if necessary. We are not afraid of a fight to protect your Constitutional rights, and will do everything the law allows to pursue a favorable resolution.
Throughout this time, our familiarity with the Kitsap County Superior Court will prove beneficial. Our professional relationships with prosecutors and the court is lengthy. In fact, we have more than 50 years of combined legal experience in this arena. If the quality of your legal representation matters, contact our Bremerton legal team and take the next step.
Felonies are Serious, but We will Fight to Protect Your Interests
If you or a loved one is charged with a felony, you probably have questions that you would like answered. The road ahead will be difficult, and dealing with the Kitsap County Courts will be cumbersome. At risk is your future, your freedom, and the possibility of losing your civil rights. With stakes this high, you need to quickly pursue legal representation.
All of the best Bremerton criminal attorneys will tell you the same thing – there is no substitute for experience when it comes to handling a felony charge. Contact one of our lawyers today, take advantage of our free consultation offer, and make sure your legal rights are fully protected by experienced lawyers who will fight to protect your freedom.