Racing in Bremerton
Let our Bremerton Racing Attorneys Help you Deal with your Criminal Charge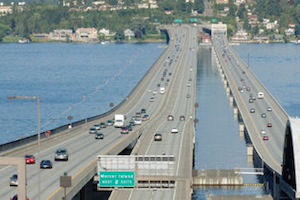 Racing is when two or more drivers are intentionally involved in a contest of relative speeds on one of Kitsap County's many roads and highways. It does not matter if the speeds of the driver's vehicles are in excess of the posted maximum speed or not. Racing is considered reckless driving in Washington State, by both the definition and the penalties if convicted. The definition of reckless driving is the wanton or willful disregard for the safety of others, so the punishments that come with a conviction can be severe.
In the state of Washington, the punishments for being convicted of drag racing can include up to 364 days in jail, a fine of up to $5000, and the likely suspension of your drivers license. In addition, your insurance company will require that you carry expensive high-risk auto insurance for three years after your license has been reinstated.
Over the course of our 50 years of combined experience, our team of qualified racing lawyers have successfully handled numerous cases involving reckless driving. It is best to do everything in your power to avoid a lengthy and undesirable pit stop and we can help you pursue ways to lessen your punishments.
Depending on where the street took place, your case could be heard in the Kitsap County District Court, located in Port Orchard, or the Bremerton Municipal Court.
Other Charges May Accompany Racing Charges, Making them more Difficult to Deal with
Innocent motorists are sometimes charged with racing crimes without just cause because the judgment is often at the discretion of a single police officer. The punishments can be even more severe and embarrassing if they are accompanied by other criminal charges, such as a DUI. The truth is, you could lose your driver's license and end up in jail if convicted of a racing charge. Call to speak with one of our qualified Bremerton attorneys and let us help you avoid misleading information on the internet and help secure the best possible outcome for your situation.
Perhaps you have been falsely accused of racing, or you would just like to figure out how to minimize the negative consequences so that one mistake won't have a detrimental impact on your life. Reviewing and researching the details of your case will take time, so it is imperative that you contact one of our lawyers right away. This will give your Bremerton racing attorney the best chance to resolve your case favorably.
Our Washington State Racing Lawyers Know the Law
The first thing you should do after being charged with racing in Bremerton is to contact our law office. You have nothing to lose as your initial consultation is free. You can ask us questions, tell your side of the story and get the facts. Once we know all the facts and details, we can inform you of your different options and give you an idea of how your case could be resolved and whether you'll be able to keep your driver's license.
If you decide to retain one of our qualified WA State racing lawyers we can start working right away on a plan to protect your personal interests. Our Bremerton racing lawyers will make sure that your side of the story is represented. If you are facing other charges from the incident as well, such as a DUI, we can work on those at the same time.
Being convicted of racing in Washington State could cause you to lose your ability to drive. This loss could ripple out into other facets of your life, preventing you from driving to work, picking up your kids from school, or even running errands.
As you can see, your family could suffer because of a mistake in judgment. It is vital that you do everything possible to mitigate the damage a conviction for racing could cause. If the cost of retaining a Bremerton racing attorney is holding you back, please note that we are often able to work out payment plans with our clients. Contact us today for your free consultation,and get help from a team of criminal lawyers who will fight to protect your legal rights.