Collaborative Divorce in Bellevue
Our Bellevue Collaborative Divorce Attorneys Can Help Make Your Divorce More Amicable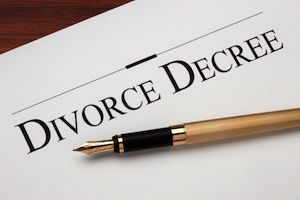 Resolving differences that arise during divorce proceedings keeps your personal business out of the court's control and is preferred by many people seeking a divorce, especially when children are involved. If you agree with this assessment then a collaborative divorce is something you may want to consider. Our Bellevue collaborative divorce lawyers will help you better understand this option, which permits you and your spouse to settle disputes while minimizing conflict.
This non-adversarial divorce option allows you to benefit from a setting that encourages open and honest dialogue. Negotiating a divorce agreement that benefits both you and your children is undoubtedly your primary goal, so our Bellevue collaborative divorce attorneys encourage all clients to seriously consider this option. Not only will it reap rewards for everyone, it will also be far less stressful then a contested divorce.
Our Bellevue collaborative divorce lawyers can explain the many advantages over a more traditional divorce, especially when dealing with child custody and support issues. Contested divorces are often confrontational, but a collaborative divorce encourages constructive dialog to overcome hurdles, and gives everyone a chance to have their voice heard. Children who are already dealing with the emotional upheaval of a divorce especially benefit from this option, because civility and a peaceful atmosphere are preferred to the alternative.
When arguments are kept to a minimum, both spouses are able to work toward fair solutions. Professional child specialists can be brought into collaborative divorces, which helps foster a positive atmosphere while offering further benefits to your kids.
Discuss Your Case With One Of Our Bellevue Collaborative Divorce Attorneys
For Bellevue couples who would like to control the outcome of their divorce negotiations, collaborative divorce offers a advantageous choice. If collaborative divorce appeals to you, find out more details about this option from one of our Bellevue collaborative divorce lawyers. Contact our Bellevue law office for a free consultation, and we will review whether this alternative is right for you, considering your situation.
When the collaborative divorce process starts, both spouses usually sign an agreement that states they agree to fully explore their options before considering a contested divorce. If this agreement is broken, your attorney will no longer be able to represent your interests.
This underscores why talking to one of our collaborative divorce attorneys in Bellevue is so important. While many divorces are emotionally draining and stressful, by keeping fighting to a minimum and ensuring that each party has a voice, you can minimize the upheaval that divorce often causes. Schedule a collaborative divorce consultation with one of our Washington attorneys today.