Contact Bellevue Divorce Attorneys
Our Bellevue Divorce Attorneys Will Defend Your Interests And Protect Your Legal Rights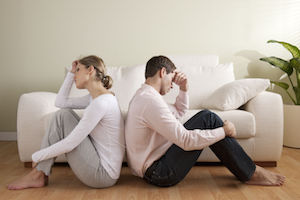 The emotional strain caused by a divorce can be debilitating, and this is especially true for children, because their whole world is thrown into chaos. Everyone involved in an Bellevue divorce must suddenly face uncertainty about the future as they deal with issues regarding spousal support, child custody, and the division of property.
If you're thinking about getting a divorce, who can you turn to for help?
The Bellevue divorce lawyers at the Law Office of Jason S. Newcombe will help you deal with these common issues while presenting you with options you may not have considered. Our Washington divorce attorneys offer compassion, experience, and dedication. We successfully resolved many divorce cases in family court every year, and our attorneys believe that nobody understands the needs of your family better than you. Our Bellevue divorce lawyers will help you define specific goals so that we can pursue them during divorce negotiations with your ex-spouse and their attorney.
Your future may seem uncertain, but family law is very specific when it comes to most aspects of a divorce. If you have questions that you would like answered before retaining a Washington divorce lawyer, you can talk to one of our qualified Bellevue divorce attorneys today via a free consultation. Get honest legal information regarding your divorce, so that you can make fact-based decisions that adhere to Washington law.
When you consult with one of our Bellevue divorce lawyers they will go over topics that include:
Your divorce case warrants personalized attention, so our Washington State divorce attorneys will provide you with the care and focus that you deserve. It's imperative that you work with a lawyer whom you can fully trust, because you are dealing with issues that will dramatically affect your life. This is why your choice of Bellevue divorce lawyer is so important.
Not only will we help you understand how Washington State divorce law applies to your situation, we will also take steps to defend your legal rights. You and your family will get the care and attention needed to resolve your case, and we will aggressively fight to achieve the best outcome possible.
Start Getting Reliable Answers About Your Bellevue Divorce Today
If you like to talk to one of our experienced Bellevue divorce attorneys, schedule a consultation with one of our divorce lawyers in Bellevue today.
Without any monetary obligation, you will get information that you can use to protect you and your family's best interests. Contact our Bellevue law office today and speak with one of our professional Washington divorce attorneys. We will help you take steps toward a more fulfilling future.