Don't Fall for Debt Relief Scams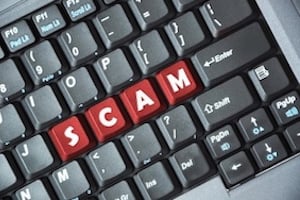 If you live in Washington and are thinking of ending your marriage, you have several options. It's important that you know what each of these options means so that you can choose the one that is right for your unique situation.
Dissolution
In our state, the legal term for divorce is "dissolution." During a dissolution, the court can do the following:
Divides property and debt
Gives spousal maintenance (also known as alimony)
Orders restrictions on one spouse's contact with the other spouse or children
Changes the names of the spouses
Enters a parenting plan for any children
Orders child support for any children
There are two types of dissolution: uncontested and contested. In an uncontested divorce, both spouses agree on the distribution of property, the parenting plan, and child support. In a contested divorce, the spouses aren't able to reach an agreement on these things.
A dissolution legally ends a marriage, which means that both spouses can get remarried.
Legal Separation
A legal separation is very similar to a dissolution. In fact, it is almost exactly the same, with two key differences. First, a legal separation does not end a marriage. Though the court can divide property and debt, enter a parenting plan, and award maintenance and child support, the couple is still legally married. As a result, they cannot remarry until they get a dissolution. Second, according to the King County government website, "some federal programs do not recognize a decree of legal separation when calculating benefits."
Legal separation is less common than divorce, but some chose it for religious or financial reasons. For example, you and your spouse may want to remain eligible for the other's Social Security benefits (reached at the 10-year mark of marriage) or retain certain military benefits.
It can be difficult to come to terms with the fact that your marriage is ending, and the options can be confusing. If you have questions about whether legal separation or divorce is right for you, please feel free to call the experienced Everett, WA divorce lawyers at the Law Offices of Jason S. Newcombe.