Exchange Student's Death Raises Questions about Castle Doctrine Laws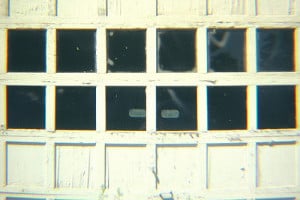 A stupid teenage prank gone horribly wrong has shaken not the public of one, but two nations and has set off a firestorm of controversy.
In April, several high schools students—one a 17-year-old exchange student from Germany—took to "garage hopping." The goal, according to the New York Times, was to sneak into an open garage, steal some beer or other petty items, and get out.
Is this illegal? Of course. But it isn't supposed to be deadly. However, it tragically ended up that way for Diren Dede, the exchange student. When he and his friend entered the open garage of Markus Kaarma, motion sensors alerted the homeowners to their presence.
Kaarma, whose lawyers say was on edge because of recent burglaries in his home, grabbed a shotgun and rushed into the garage. He fired four shots into the dark, killing Dede.
Dede's death has caused an outcry in Germany: his father blamed America's "cowboy culture" for his son's death. The citizens of Kaarma's hometown, Montana, and the rest of the country are also stunned. The case has renewed criticism of self-defense and "castle doctrine" laws—which have been in the news often in recent years (see the Zimmerman trial and other Florida cases).
Montana's castle doctrine law is one of the most far-reaching in the country. Current law places the burden on prosecutors to disprove claims of self-defense. Previous laws only allowed someone to use deadly force to protect themselves in their home if someone entered in a "violent, riotous, or tumultuous manner." But today's law eliminated that language.
Kaarma's lawyer states that his client was "feeling invaded" and that he feared for his family's safety.
His criminal defense lawyer might have a tough time proving self-defense and garnering sympathy for his client, however.
Many are wondering why—if the Kaarmas had been the victim of two recent burglaries—they still left their garage door open. The family also bought motion sensors and left a purse with marked belongings in the back of the garage, so that if these belongings were stolen, they could be tracked.
A hairstylist who allegedly overheard Kaarma reported to police that he stated he had been waiting up at night to "shoot some kid." This behavior could suggest to a jury that Kaarma was more interested in vigilante justice than protecting his family. Of course, it could be that Kaarma was truly in fear for his family. It's hard to act rationally when you think your home is being invaded.
It will be interesting to see how this case plays out.
If you've been charged with murder after defending yourself, it's important to have an experienced lawyer on your side. Call the criminal defense attorneys at the Law Offices of Jason S. Newcombe in Everett, WA for help today.
Photo Credit: kevin dooley via Compfight cc