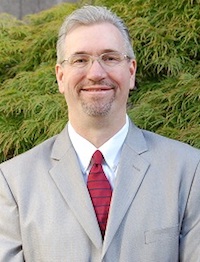 Jason S. Newcombe
Attorney
Experienced and Aggressive Attorneys Fighting for You and Your Family
When faced with a legal challenge, you need answers, not hype and false promises. Our lawyers will deliver. We're here to help you to understand your legal rights and options. We want to arm you with the knowledge and the resources that you need to make the best possible decision for you and your family.
Our lawyers handle all criminal defense, DUI, traffic infraction, bankruptcy, divorce, family law, and personal injury matters throughout the Greater Puget Sound region of Western Washington. Over the last decade alone, our lawyers have assisted thousands of Washingtonians take back their life when facing daunting legal challenges.
Jason was a quadruple major at the University of Oregon Honors College. In addition to majors in marketing, finance, and management, he also pursued a fourth major in history. Jason then attended Boston College Law School, where he graduated summa cum laude (with highest honors) in the top 5% of his class.
He was admitted to the Oregon bar in 1997 and then passed the Washington bar exam in 1999. Following admission to the Washington State bar, he moved here and has been handling Pierce County cases ever since.
Almost Nothing Compares to Being Arrested or Charged With a Crime
Few things in life are as frustrating, as confusing, as frightening, and as embarrassing as being arrested or charged with a crime. When you retain our firm, you are hiring a dedicated team of proven legal professionals, proven winners. Our criminal defense team has successfully resolved thousands of criminal cases and civil traffic infraction matters over the last 20 years.
We understand what a criminal charge means to you on a personal level. We understand how it affects every part of your life from employment, to personal relationships, to your finances.
We passionately believe that every case is unique and that every case requires diligent investigation and legal analysis. We also firmly believe that every case can be successfully challenged on some level. We have yet to see a "perfect" set of police reports because they do not exist. Every criminal investigation necessarily requires some subjective interpretation by the investigating officer, and they are human beings. They make mistakes.
In assault and DV cases for example, there are always two sides to the story. And, the police reports often only tell one side. The same is true with our family law practice and the allegations that frequently circulate when a case is first initiated.
Here's the thing. No honest and reputable law firm, certainly one with the resources and the experience of our firm, can ever make any kind of a guarantee when it comes to the outcome of criminal case or civil traffic infraction matter. You are counting on us to provide you with the best possible legal advice so that you can make the best and most informed decision about what is best for you and your family.
If we can get your case dismissed, we will fight to get it dismissed. If that's not possible, we will fight to get your charges reduced and to keep you out of jail. The only promise that we make to clients is that we do everything legally possible to minimize the consequences of the allegations in your case. We will fight to protect you and your family at a time when you are most vulnerable and unsure of what move to make.
Jason and his team have been handling criminal, DUI, and traffic infraction cases throughout Western Washington for over 25 years now. Together they have decades of combined legal experience. From our conveniently located legal services offices in Everett, Seattle, Bellevue, Tacoma, Port Orchard, and Olympia, we serve clients from Tumwater to Marysville.
Jason was drawn to the law at a young age. By the time he was a sophomore in high school, he knew that he wanted to help people and that being a lawyer was what he wanted to do with his life. Call now for a free case evaluation.
Facing a Divorce or Family Law Crisis is Always Scary
There aren't many things as intimidating and as emotionally draining as having to face a divorce or family law crisis. The psychological turmoil and the mental anguish are often greatly exacerbated when children are involved. We understand. And, we're here to help.
Our Washington State divorce attorneys are experienced, aggressive, and affordable. We will fight to protect you, your children, your assets, and your future. We handle all divorce and family law matters throughout King County, Pierce County, Snohomish County, and Thurston County.
Whether your case involves divorce, paternity, spousal support, child support, child custody, relocation, or enforcing current orders, our family law lawyers are here to help. We will be with you every step of the climb from base camp to the summit. We understand how your divorce or family law matter directly impacts you personally. Our goal is to help you build a bridge to a new life.
Facing a Financial Crisis is Always a Nightmare
No one sets out in life to put themselves behind the financial eight ball and face the prospect of having to file for bankruptcy. In most cases, however, it's absolutely the right move. If you qualify, filing for bankruptcy is your legal right. Bankruptcy is NOT a failure. It's a new beginning.
The bankruptcy laws were specifically implemented to help good, honest, and hard-working folks who, often through no fault of their own, find themselves financially struggling. Whether through divorce, loss of employment, needing to care for a parent or loved one, or whatever the reason for the crisis, filing for bankruptcy is kind of like hitting a magic reset button. It literally wipes out all of your qualifying debts.
If you are able to qualify for bankruptcy here in Washington State, 100% of your eligible debts will be completely wiped out forever. Think about it. What would it mean to never pay your Visa or American Express bill again? Need to wipe out tens of thousands, or even hundreds of thousands, of dollars in medical bills? We can help.
Again, if you qualify, we can almost always completely wipe 100% of all credit card debts and medical bills, not to mention lawsuits, garnishments and repossessions. Bankruptcy stops judgments dead in their tracks. The same for all harassing creditor calls.
What would it be like to never have another bill collector call and harass you at all hours of the day and night? What would it be like to free up greatly needed cash flow every month? Imagine a life debt free. Pretty nice, eh? Our bankruptcy lawyers can make it happen. Call now for a free initial bankruptcy consultation.
Jason and his Family Reside in Pierce County, Near Gig Harbor
Jason and his reside in Pierce County. He's your local Pierce County and Tacoma criminal defense attorney. He also handles all Thurston County and Kitsap County cases. And, he consults on most King County and Snohomish County cases. He has been helping Washingtonians who are caught in a legal jam for over twenty years now.
He has two daughters that attend public schools, and, in the winter, they can often be found up at the pass skiing. Jason enjoys all types of outdoor pursuits, but skiing has been his winter passion over the last ten years or so. In the summer, he enjoys hiking, biking, and swimming. He's also an avid outdoorsman and fly fisherman.
Jason understands that he is incredibly fortunate and blessed to be able to do what he does, which is to help good people, who, often through no fault of their own, have fallen into difficult times or simply made a bad choice or two. Who among us hasn't made such a bad decision? When the police get called, however, all bets are off.
This is when you need a really, really good lawyer. This is when we are at our best. The Law Offices of Jason S. Newcombe was founded with one simple principle guiding every decision; in every case, every action and every decision needs to be strategically focused on getting the best possible result for our client. Period.
The Overwhelming Majority of Our Clients are not Criminals
Most of our clients are not criminals, certainly not by any common understanding. Many are good, honest, and hard-working folks who just made a mistake. They are probably very similar to you. This is especially true with our DUI and criminal driving practices.
They never imagined that they would be looking for a good criminal defense attorney in Seattle, Everett, Bellevue, Tacoma, Bremerton or Port Orchard. Now, some of our clients do have problems with drugs and alcohol, or mental health issues. But, they are not criminals. And, they are certainly not bad people. Often, they just made one bad decision that careened wildly out of control.
I Understand What You and Your Family are Going Through
I have several family members that have suffered both addiction and mental health issues over the years. I personally know what it's like to face the challenges that many of our clients have faced with their spouses, their children, their loved ones or their friends. And, I have been fighting for Pierce County criminal defendants for over 20 years now.
I have been handling criminal driving matters, including DUI, Negligent Driving, Reckless Driving, and Hit and Run for over 25 years now, as both a prosecutor and a criminal defense attorney. I have also handled hundreds of theft, assault, criminal trespass, harassment, and fish and wildlife cases, as well as dozens of other misdemeanor and felony charges.
Our lawyers have also skillfully and successfully resolved thousands of bankruptcy and divorce and family law cases over the last 20 years as well. When you retain us, you are retaining a team of legal professionals that is dedicated to helping you achieve the best possible outcome for your case.
And, if I've learned anything through my decades in the trenches, it's that the only fight that you are guaranteed to lose is the fight that you do not undertake. Most legal cases are successfully resolved through forceful but practical negotiations that are focused on the end result. If your case requires trial, however, we will not hesitate to fight your case out in court.
I started practicing law over 25 years ago. And, in that time, our legal offices have helped thousands of clients throughout Western Washington navigate the difficult and often choppy waters of the Washington State criminal justice system, as well as the choppy waters of our divorce and family law court, and our bankruptcy court too.
Call now to get the help and the answers you deserve.
Education
B.A., University of Oregon Honors College, 1994
Quadruple Major: Marketing, Finance, Management, and History
Silva Scholarship Full Tuition Scholarship – International Exchange Program, La Trobe University, Melbourne, Australia
Juris Doctor, Boston College Law School, J.S., 1997
Top 5% Summa Cum Laude (With highest honors) Presidential Scholarship
Legal Specialties
Criminal Defense, DUI, Speeding Tickets, and Traffic Infractions Divorce and Family Law Bankruptcy and Debtor Law Personal Injury
Jurisdictions Admitted to Practice Washington Federal District Court: Western District of Washington
Washington, 1999
Oregon, 1997

Awards and Honors
Avvo Rating, Superb, 10.0
Avvo Client's Choice Award, Criminal Defense
Top 1% Award - National Association of Distinguished Counsel
The National Trial Lawyers Top 100
Washington Association of Criminal Defense Lawyers
National Association of Criminal Defense Lawyers
National College for DUI Defense
Newsweek Premier Law Firm
Lead Counsel Rated
BBB A+ Rated