Physical Control in Kent
Our Kent Physical Control Attorneys Are Here To Help You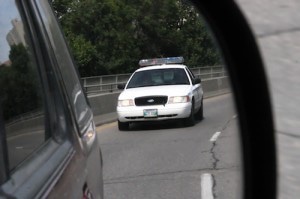 A physical control violation is often misunderstood. Whether you fully understand this criminal charge or not, a conviction can cause you and your family plenty of hardship.
If you're caught driving with a blood alcohol level (BAC) of .08 or higher, you can be charged with a DUI. However, you can be charged with a physical control violation even if you're not in the act of driving. If a police officer approaches your vehicle and you're exhibiting signs of intoxication, you can be charged with a physical control violation while sitting anywhere in the automobile. In fact, you may even be charged with this crime if you're entirely outside of your motor vehicle.
There are a number of complexities that must be addressed in these cases, so contact our experienced Kent physical control lawyers and start getting answers. At the Law Office of Jason S. Newcombe, we can explain how this crime is handled and discuss ways to mitigate some of the punishments you may be facing.
You will need to request a hearing with the Department of Licensing if you want to have any chance of keeping your driver's license, and you only have 20 days from the time of your arrest to request a hearing. Mandatory punishments for a physical control violation are very similar to a regular DUI, and include expensive fines, up to 364 days in jail, and a driver's license suspension.
Prosecutors in Kent DUI cases often seek maximum punishments, and it's become extremely difficult to negotiate plea agreements that lessen the severity of the charge. Our Kent physical control attorneys can help you in a variety of ways, so don't waste any time in contacting our law office.
Our Kent Physical Control Attorneys Offer A Free Consultation
The first thing to consider is whether it's possible to seek the dismissal of your DUI charges. Your attorney will want to review the details surrounding your arrest and take a look at the police reports. Sometimes we encounter issues with this evidence that allows us to seek the dismissal of your criminal charges.
For instance, if your car was parked off of the roadway when it was first noticed by the arresting officer, this information could be used to have your charges dropped. If your car was inoperable, this fact may also help us favorably resolve your case. Our Kent physical control lawyers will thoroughly investigate your case in an effort to uncover evidence that supports your side of the story.
Schedule your own free case evaluation so that you can get more information regarding physical control violations in Washington State. Once you have the facts, you can then decide if you would like 30 years of combined legal experience helping you resolve your case in a timely manner.
Don't underestimate the lasting damage that a physical control violation can cause; contact our Kent law firm and take steps to protect your future.