Washington State Bankruptcy Versus Debt Consolidation - The good, the bad, and the ugly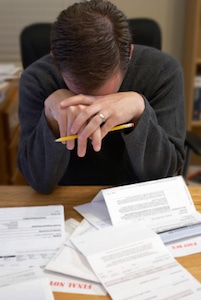 You've probably heard this commercial before. It says things like, "A new government program allows you to consolidate your debt into one easy payment. You can pay off your debts for pennies on the dollar and keep all your property!"
Debt relief services like these will promise you the moon and the stars, but many of them don't deliver on their promises—and some are an outright scam.
Reputable debt relief services should look at your complete financial situation with you. They should help you learn money management skills and how to budget. They should also advise you on whether or not debt consolidation or debt settlement is appropriate for you. It is especially important that they advise you of the risks associated with certain types of debt relief.
Unfortunately, there are many disreputable companies out there, which is why it's important for you to do your homework and make sure that the debt relief company that you're trusting with your money is, in fact, trustworthy.
The Federal Trade Commission (FTC) offers a number of helpful tips for choosing a debt relief agency. The FTC recommends that you avoid a debt relief company that says or does any of the following:
Charges you fees before settling your debts or entering you into a debt management plan (this is illegal)
Tries to pressure you into making "voluntary contributions," which is just another name for fees
Tells you that a "new government program" will allow you to get out of debt
Gives you a guarantee that they will get rid of your debt or that you will be able to pay only pennies on the dollar
Tries to enter you into a debt relief or debt management program without first reviewing your financial situation with you
Tells you to stop payments and stop communicating with your creditors without telling you the consequences of this action
Refuses to send you information about their services until you give them your financial information, like your credit card account numbers
You can also find a list of approved agencies by searching for Washington state on the U.S. Department of Justice website.
If you're not sure how to get relief from debt, contact a credit counseling agency or an experienced Washington State bankruptcy attorney. Most bankruptcy lawyers, including the ones at the Law Offices of Jason S. Newcombe, offer a free consultation, during which you can talk about your options for debt relief.