Your Fourth Amendment Rights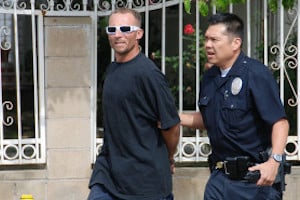 If you've ever seen an episode of Law & Order, CSI, or another television crime drama, you've surely heard about search warrants and the Fourth Amendment.
But you can't believe everything you see on TV, and it's important for you to know your rights.
The Fourth Amendment of the Constitution states: "The right of the people to be secure in their persons, houses, papers, and effects, against unreasonable searches and seizures, shall not be violated, and no Warrants shall issue, but upon probable cause, supported by Oath or affirmation, and particularly describing the place to be searched, and the persons or things to be seized."
This means that police cannot perform a search unless they have probable cause to get a search warrant. Probable cause means that police have a reasonable basis for believing that a crime occurred and that there will be evidence of the crime at the place they want to search.
If they perform an illegal search, any evidence found during this search can be suppressed—or prohibited from being used in the case against you.
Warrants are not always required, however. There are a number of exceptions, including:
Plain view: Police can seize evidence that is in plain view.
Arrest: Police can search a person whom they have arrested.
Exigent circumstances: Police can search without a warrant when they have probable cause and there is a need to do the search—but they don't have time to get one. An example would be when someone is in danger.
Consent: If you give the police permission, they can perform a search.
Before you can protect your rights, you need to know them. You don't have to allow police to search your home without a warrant, and the police are prohibited by law from forcing or coercing you to give consent.
You may not think much about your rights until they are in jeopardy. If you have been charged with a crime, or if police have obtained evidence during an illegal search, contact an experienced criminal defense lawyer in Everett, WA right away.