Burglary in Gig Harbor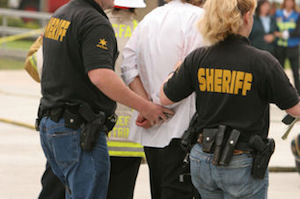 According to WA State law, burglary is defined as a person illegally entering or remaining in a given place with the intent to commit a crime. While this may sound straightforward, this crime is often complex, especially when it accompanies other charges like theft or assault.
There are three degrees of burglary crimes in the State of Washington. Each has its own set of penalties, some of which can be quite severe. If a person enters a Gig Harbor business or home with the intent of committing a crime, they could face burglary charges and the very real possibility of a criminal conviction. Even if the accused has a last-second change of heart and chooses not to commit burglary, they may still be charged with the crime and prosecuted to the fullest extent of the law.
If you've been charged with burglary, you should seek counsel from an experienced Gig Harbor attorney. Understanding state burglary laws and the repercussions of a conviction in Washington State can be difficult, but the Gig Harbor burglary attorneys at the Law Office of Jason S. Newcombe have the experience required to help you face these charges head on.
Consider the following information about burglary:
First Degree Burglary is a Class A felony, which is one of the most serious charges a person can face. If you are convicted of first degree burglary, penalties may include years in prison. If a deadly weapon is used during the burglary, or if someone is assaulted during the act, you can be charged with burglary in the first degree.
Second Degree Burglary is a Class B felony, and it also incurs life-altering penalties if a conviction is handed down. If someone enters a building (excluding a personal residence) with criminal intent, they can be charged with second degree burglary.
Residential Burglary is also a Class B felony and a separate crime unto itself. You can be charged with residential burglary by entering a home or personal dwelling with the intent of committing some illegal act.
If you've been charged with burglary in Washington, your primary goal should be to minimize the damage of a conviction. Building a resolute defense is the first step. Do everything you can to protect your freedom by getting help from our experienced Gig Harbor burglary attorneys. We will act as your personal advocate with the court, and patiently litigate your case to obtain the best possible outcome. We know the true value of every case we handle, and our goal is to resolve your case with this objective in mind.
Our Gig Harbor Burglary Attorneys May Be Able To Help You Seek A Diversionary Program
The prosecutor is required to prove that a person charged with burglary entered or remained on private property with the intent of committing a crime. This burden of proof is difficult to maintain, so our Pierce County burglary lawyers will conduct an independent investigation of the facts. If any evidence was illegally obtained, we can petition the court to suppress it.
We will artfully negotiate with the prosecution in an effort to minimize your penalties in whatever way the law allows. Our Gig Harbor burglary attorneys may be able to seek restitution or to pursue a diversion program on your behalf, but only if this is your first criminal offense.
Burglary charges often accompany other criminal charges, which likely means incurring penalties that are even more severe. Protect your own personal interests by retaining a lawyer you fully trust. We understand Washington criminal law and how it applies to burglary cases, so call today for a free consultation and get the answers you need to protect your freedom.