Modifying Spousal Maintenance
When Your Situation Changes Our Everett Child Custody Modification Attorneys Can Help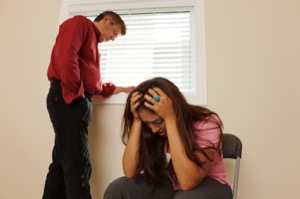 One of the most difficult parts of an Everett divorce is dealing with child custody issues. These issues sometimes come up after a divorce is completed when one party files to change existing custody arrangements. It's common for these issues to create a combative atmosphere between parents even though Washington State family law requires that divorced couples act in the best interests of their children. Even when the intentions of both parents are good, at times the emotional strain of custody proceedings can cause tensions to boil over.
The reason for this tension is that while both parents really do want to do what's best for their children, each has their own idea of what that means. It is important to deal with Everett child custody modification lawyers whom you can trust. Washington family law court urges parents to come to a mutual understanding over issues concerning child visitation, residential placement, and other decisions on upbringing. Sometimes one parent seeks to change a custody agreement, and the other parent is unwilling to agree. If you are on either side of this issue you should seek help from one of our Everett family law lawyers.
Our Everett custody attorneys realize that most parents want what's best for their children but don't always agree on what that might be. It's important to keep your child as the focus when these issues arise to keep aggravation to a minimum when changing custody arrangements. Even if both parents are in agreement, family law court must still approve any modification of custody arrangements.
Our Everett family law lawyers will work with you to keep this process simple and maintain focus on the well being of your child.
When an Agreement is Not Possible, Our Divorce Attorneys in Everett Can Step In
On those occasions where an agreement cannot be met, our Everett child custody modification attorneys can step in and try to help parents find common ground. If all else fails, the family law court will step in to settle the dispute, imposing custody alterations that the court believes are best suited for the children.
Unfortunately, when one parent seeks a change in custody arrangements the situation can become bitterly contested, leading to a great deal of animosity. Before you take any action in family law court you may want to talk to one of our Everett child custody modification lawyers, so they can help you streamline the process and avoid bitter arguments. Washington judges are prone to mandating child custody orders that cause the least amount of disruption in a child's life, and once the decision is made it may be extremely difficult to change.
You can talk to one of our Everett custody attorneys today and get some information before you act. You want what is best for your children, so contact us today and let one of our Everett custody attorneys help you with your Washington family law issues.