Same-Sex Marriage
Our Everett Gay Divorce Attorneys Can Help Protect Your Legal Rights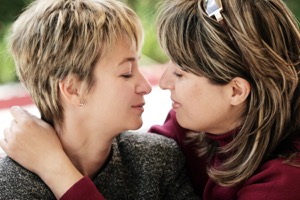 Are you in a domestic partnership, but are unsure of your legal rights if you seek dissolution? If so, you need to talk with an Everett same sex divorce lawyer from our law firm about your rights, as outlined in Washington State law. With over 30 years of experience handling every nuance of family law, we can help you better understand how same sex dissolution cases typically unfold, and protect your rights as you move forward.
In same sex cases there is often confusion about the proper way to proceed, and questions about how property might be divided. Persons who are in same sex relationships are afforded similar legal rights as those who pursue what is considered a "traditional" divorce. As with any divorce case preparation is essential, and our Everett gay divorce lawyers are ready to act on your behalf.
The courts will require specific information from you concerning your situation in order to act, and your Everett same sex divorce attorney will help you prepare these items. Some of this essential information is likely to include the length of your relationship, whether the partnership was registered with the state, if there is any property that might be involved, and whether those close to you called you a "couple" or "partners." All of this information is used by the court to determine if your case falls under the jurisdiction of family court.
Even if the criteria for a family law case are not met, you still may have a say about how your property is divided according to the law. Our Everett gay divorce attorneys can evaluate your living arrangements and other factors of your relationship to help you determine how the law applies to your case.
Even if Your Domestic Partnership Wasn't Registered Our Everett Gay Divorce Lawyers Can Still Help
If you were involved in a gay relationship in Everett you might think that because you weren't registered in a domestic partnership that you have no recourse with the court. Actually, just being in a marriage-like relationship and living under the same roof can trigger various legal alternatives for the division of Everett property and other assets. In fact, if anything was collected while you were involved in your relationship it could be subject to division, including personal belongings, property, bank accounts, and retirement.
Making sense of the law can be challenging, but our Everett gay divorce attorneys can help. All too often, gay couples hastily and contentiously divide their property with little knowledge of their legal rights. Our Everett same sex divorce attorneys understand that this is an emotionally charged time in your life, but they can help you ensure that poor decision making doesn't hinder your opportunities when the breakup is over.
Our Everett gay divorce lawyers offer a free consultation that is both private and confidential. Before you make any decisions about how your shared property should be divided, make sure that an Everett same sex divorce lawyer is protecting your interests.
You will find that our compassionate approach to family law and gay divorce will provide you with a huge relief as you navigate this difficult time in your life. Give our gay divorce and family law lawyers in Everett a chance to help you.