Paternity Cases
Our Everett Paternity Attorneys Can Help You Resolve Complex Family Issues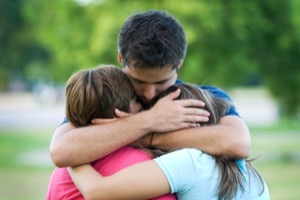 Paternity cases can often lead to heated emotions and a great deal of resentment. In cases where an unmarried couple has issues dealing with paternity, child custody can become a factor that leads to a great deal of consternation. Our Everett paternity lawyers are experienced when it comes to these complex problems, and can help you resolve them while protecting your legal rights.
When a relationship between a father and child is in dispute, the court will request that paternity be established. Paternity attorneys in Everett offer guidance through this difficult process, where the stakes are high for all involved.
In some cases, our Everett paternity attorneys might help a mother seek child support by requiring the alleged father to establish paternity. If the DNA results are inclusive then our Everett paternity lawyers will seek redress in family law court so an order can be drafted requiring the father to pay child support.
To the contrary, at times a mother might claim a man is the father in an attempt to garner child support, when in fact the man is not the father. In these cases, Our Everett paternity lawyers will take the medical results to court as evidence that a paternity test was conducted.
If a mother is denying a father visitation with a child because she claims that he is not actually the biological father, this too might require court intervention. Understanding paternity law and how it relates to real-world situations is important in these cases, and a dedicated Everett child custody lawyer from our law firm has the experience needed to help each client work to resolve these complicated paternity issues.
Contact an Everett child custody attorney today if you need help determining the paternity of a child.
Get a Free Consultation with Our Paternity Attorneys in Everett
The means by which the Washington State Court determines paternity is via a DNA test. The results used in court will either be inclusive or exclusive. Inclusive is a positive test that indicates fatherhood. Exclusive is a negative result.
When the tests are completed and results made available, our Everett paternity attorneys quickly take action with the court. No two cases are the same, so you should discuss the specifics of your case with a qualified Everett child paternity lawyer. You need to trust your attorney, so you can contact us today for a free consultation to ascertain if we are the right law firm for you.
Issues of paternity are of vital importance to everyone who is affected by the end result, and you need an Everett child custody attorney who understands the seriousness of your situation. At stake are issues that could affect a child's future. Talk to an Everett child custody lawyer today and get answers to your paternity questions.