Property Division
Get Help with Property Division Issues from Our Everett Divorce Attorneys
An Everett divorce presents obstacles that can make negotiations tedious and emotionally charged. This is definitely true when dealing with dividing assets in a way that both parties feel is fair. When there aren't many assets to deal with then problems can usually be avoided, but in some instances property division can be one of the most challenging aspects of an Everett divorce.
When a couple gets divorced their assets, whether community or separate, must be considered and divided between each party. This can be tricky, because what one person considers fair may not sit well with the person at the other end of the divorce negotiating table. By having an Everett divorce lawyer protecting your interests, you are doing everything possible to ensure you work to obtain the best resolution that you can based on the facts of your case. Also, our Everett divorce attorneys will work to try and help you protect your separate assets.
Other challenges might arise, but for most people facing an Everett divorce, property division is a key issue. Every Washington State divorce attorney from our Everett law firm will protect your interests in court, and provide you with valuable legal insight throughout your negotiations.
Get a Free Consultation with Our Experienced Divorce Lawyers in Everett
You can talk to a qualified Washington divorce attorney about your property, and start getting answers about how it might be divided between you and your ex-spouse. This is made possible via a free consultation with a Washington State divorce attorney who has experience handling complicated issues dealing with the division of property.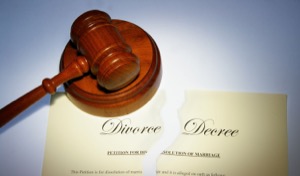 Our divorce lawyers in Everett will address important issues dealing with real estate properties, homes, and businesses. Other assets must also be addressed before Everett divorce negotiations begin, so that we are prepared when the item is brought forward for discussion. Our Everett divorce attorneys will also help you negotiate terms of division on jewelry, art, furniture, and other valuable assets. Retirement accounts will also be addressed by your Everett divorce lawyer. At our Everett law firm, every Washington State divorce attorney has the experience to help you aggressively fight for your interests, no matter what obstacles present themselves. Throughout your Everett divorce we will fight to help you obtain a fair and equitable division of your assets, which is especially important if you owned certain assets before you were married, or if there are certain items with a special significance with which you do not want to part.
We deal with Everett divorce cases that are both simple and complicated, but we always give each situation the personalized care and attention it deserves. Contact an Everett divorce lawyer from our office today and take advantage of our offer for a free consultation. We will work with you to reach a fair and equitable division of your property and assets.