Washington Divorce Law
Get a Better Understanding of Washington's Divorce Laws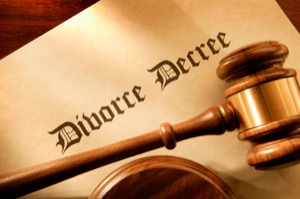 Are you considering a Washington divorce or have you been served with divorce papers? If so then it's important to get help understanding complex Washington divorce laws and Washington State's family laws. These laws are changed regularly, further complicating the situation. When a judge makes decisions regarding a case they use their knowledge of Washington State divorce law as well as their instincts and experience. These are decisions that will affect your entire Washington family for years to come, so it's important to do everything you can to have a say in the final ruling.
Our Everett divorce attorneys understand that there is a great deal at risk in any divorce case, so we fight to achieve the goals you lay out when we first begin to work together. This is how we build a relationship with our Washington clients based on trust and mutual respect. Washington divorce laws offer a framework from which we aggressively protect the interests of you and your family. Washington State's family laws must be considered when handling issues involving alimony, custody, child support, and many others.
Every situation demands personal attention, and that's why when you retain an Everett divorce lawyer from our law firm they provide you with information regarding Washington State divorce laws and how they pertain to your case. Many people wonder how Washington's divorce laws will determine how property will be divided, or who will get custody of the children. By talking to a legal professional you can start getting some answers. Our Everett attorneys have over 30 years of collective experience handling complex Washington divorce laws, and a variety of divorce cases.
Divorce Laws in Washington are Confusing – Let Us Help You Maintain Focus
The divorce process can be overwhelming because you have to deal with the court, the judge, Washington State's family laws, and many unforeseen hurdles and barriers. Our Everett attorneys will help you navigate these waters from start to finish, always keeping you abreast of how Washington's divorce laws pertain to every issue that arises.
Washington State divorce law can be particularly confusing when dealing with questions that involve spousal maintenance, child support, and the division of property. Your Washington attorney will guide you through negotiations with your ex-spouse and their lawyer, with your goals first and foremost in their mind. If your case becomes a battle then they will aggressively fight for your interests in a Washington Court.
It's easy to feel overwhelmed if you're just starting the divorce process, or even just thinking about divorce, while trying to understand Washington law. Our legal professionals can help. Our Everett divorce lawyers will do all that we can to help you secure a bright future for you and your Washington family. A free consultation is a phone call away, so don't hesitate in contacting us today. You can make a decision regarding representation after we provide you with some answers. We will fight for you in your divorce case so that you and your Washington family can move on to the next chapter in your life.