Felony Crimes in Kent
Our Kent Felony Criminal Attorneys Can Help You Face Serious Charges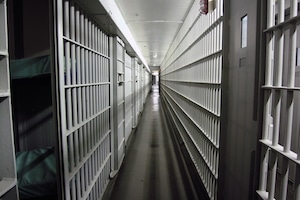 Felony crimes outlined in Washington State law include murder, rape, burglary, assault, drug charges, robbery, theft, and many more. Depending on the nature of the felony and its severity, it may be categorized into one of three classifications, referred to as degrees. Any felony charge in Kent should be handled quickly, because the penalties associated with a conviction could be devastating. Our Kent felony lawyers are ready to help.
If you are convicted of a felony in the State of Washington, your sentence will be determined by a variety of factors that include:
The penalties associated with the crime
Prior convictions
The prosecution's recommendations
The judge's discretion
In this scenario, your legal defense obviously matters, which is why it's important to work with experienced Kent felony attorneys who understand state's criminal courts.
If you're convicted of a felony, the immediate aftermath will affect everyone in your life. You will likely face time behind bars, expensive fines, and a criminal record will follow you around for the rest of your life. Contact the Kent felony lawyers at the Law Office of Jason S. Newcombe and make sure your rights are protected.
Felony Laws Are Confusing But Our Kent Felony Attorneys Have Answers
Defending you against felony charges starts with an interview, where an attorney can ascertain the details of your situation. During this interview, a professional Kent felony lawyer will provide you with information concerning criminal law in Washington, so that you have a better understanding of the process and the punishments you face.
Our Kent felony criminal attorneys may also be able to outline how a plea bargain situation would work, and what to expect if you have to go to court. Our Kent felony criminal lawyers offer more than 30 years of combined experience, which gives us a personal familiarity with many situations that may ultimately prove useful in your case.
Our Kent felony attorneys are familiar with the courts, the prosecutors, and the judges that handle common felony cases. These professional relationships are beneficial as we make sure you get to tell your side of the story. We will use our knowledge and experience in an effort to minimize the penalties you currently face while acting as your personal advocate and trusted counselor.
Get Help From A Kent Felony Lawyer Today
Consult with one of our professional attorneys without cost, and start getting valuable insight on your felony charges. If you choose to retain one of our Kent litigators, they will aggressively fight for your interests in the pursuit of justice. Schedule your appointment today and find out more about how our Kent felony criminal lawyers can help.