Forgery in Gig Harbor
Our Gig Harbor Forgery Attorneys Urge You To Retain A Lawyer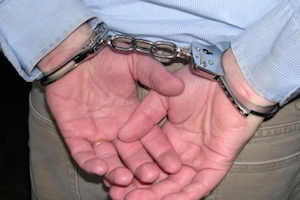 As a Gig Harbor resident, if you're convicted of forgery you are subject to serious punishments that will dramatically alter your life. Your reputation could be destroyed and you may even spend time behind bars. Attempting to defraud another person or an organization by falsifying a written instrument, or putting it forward while knowing that it's fraudulent, is defined as forgery, according to Washington law.
Common forgery crimes we encounter in the State of Washington include embezzlement, credit card fraud, theft, and altering medical prescriptions, among others. Forgery is a Class C felony, and a conviction means you'll acquire a criminal record and possibly spend time behind bars. This is why it makes sense to seek professional legal assistance at this crucial time in your life.
The Gig Harbor forgery lawyers at the Law Office of Jason S. Newcombe will work diligently to ensure you get reliable legal counsel based on three decades of combined experience. If you're convicted of forgery in a court of law, you are subject to mandatory penalties and other repercussions that should be avoided at all costs.
Our team of WA State litigators will fight to defend your legal rights while pursuing the dismissal of your forgery charge, but much will depend on the evidence and whether you have prior convictions. If there is no way to have your charges dismissed, our Gig Harbor forgery lawyers will seek to minimize your punishments in whatever way the law allows.
Schedule A Free Case Evaluation With One Of Our Gig Harbor Forgery Attorneys
If you've been charged with forgery in Pierce County, the prosecutor will most likely seek maximum punishment. Prosecutors view forgery as a form of identity theft, and the court has little regard for persons who commit this serious crime. Your Gig Harbor forgery lawyer will investigate the details of your case, negotiate with the prosecutor, and develop a defense with the resolution of your case in mind. Prosecutors often attempt to show how the illegal actions of the accused adversely affected the innocent party, and if they're successful, the punishment will be swift and severe.
Most people we represent have never had a run-in with the law, and are ill-prepared to deal with the unforgiving nature of the court system. This is why we urge you to retain legal counsel before speaking with the police or the prosecutor, no matter what they tell you. Our forgery lawyers will prevent you from saying anything that could be used against you in court. We will conduct an independent investigation of your case to determine whether the evidence was obtained legally. If not, we will move to have this evidence suppressed and seek the dismissal or reduction of the charge.
Developing a criminal defense takes time, especially in forgery cases, but our WA State forgery attorneys have more than three decades of combined legal experience that they will put to use on your behalf. We want to earn your trust, and will do so by always keeping you up to date on all information relative to your case.
Your Gig Harbor forgery attorney will be at your side throughout this process, so you don't have to navigate the court by yourself. If you're concerned about paying your legal fees, we may be able to work out a payment plan that suits your budget.
Don't let a forgery charge in Gig Harbor derail your life. Contact a member of our legal team and let us help you aggressively defend your legal rights. One of our professional Gig Harbor attorneys is ready to answer your questions via a free consultation, so now is the time to develop a plan to resolve your forgery in the best way possible.