Forgery in Kent
Our Kent Forgery Attorneys Understand The Stakes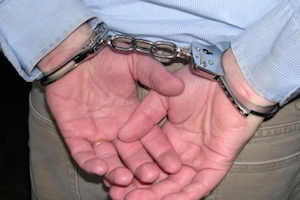 If convicted of forgery crime in Kent you will face serious penalties that could dramatically alter your life, land you behind bars, and destroy your reputation. Attempting to defraud a person or organization by falsifying a written instrument, or putting it forth while aware of its fraudulent nature, is how forgery is defined in Washington. Forgery includes crimes like embezzlement, altering medical prescriptions, theft, and credit card fraud, among others. Forgery is a Class C felony; a serious crime that incurs a criminal record, so it should never be underestimated.
The Kent forgery lawyers at the Law Office of Jason S. Newcombe can protect your legal rights, and defend your interests in an effort to keep you out of prison. If you're convicted of a forgery crime, you could face repercussions like losing your job, and it may even be difficult to obtain a loan.
Our professional litigators aggressively fight to protect the rights of our clients by pursuing the dismissal of their forgery charge. When a dismissal isn't possible, our Kent forgery attorneys do whatever the law allows to mitigate the punishments that a conviction incurs.
Schedule A Consultation With One Of Our Kent Forgery Lawyers
If you've been charged with a forgery-related crime in Kent, you need to understand that this is often seen as a type of identity theft. Your Kent forgery attorney will want to know the details of your case, so that we can work together to develop a defense. Prosecutors often seek maximum sentences in forgery cases by showing how the actions of the accused adversely affected the innocent party.
You should also seek legal counsel before speaking with anyone in law enforcement. Our forgery attorneys will offer you counsel meant to help prevent you from saying anything that could be used to prosecute you. The next step is to conduct an independent investigation of your case. If we find out that any of the evidence was obtained illegally, we will move to have this evidence suppressed.
Developing your defense will take time, but our Kent forgery lawyers have more than 30 years of professional legal experience at their disposal. We will work diligently to resolve your case as quickly as possible, so you can move forward with your life.
Throughout this process, your forgery lawyer will be at your side, offering sound legal counsel when you need it most. If you're concerned about paying legal fees, we can work out a payment plan that acknowledges your budgetary constraints. Don't allow a forgery charge in Kent to derail your life; contact our law office without delay so that you can have confidence in the quality of your legal representation.