Juvenile Crimes in Kent
Get Help From Our Kent Juvenile Crime Attorneys
You want your child to have a promising life, but what happens if they're charged with a juvenile crime? The Kent juvenile criminal attorneys at the Law Office of Jason S. Newcombe understand that a conviction could seriously alter a young person's life, which is why we take these cases so seriously.
Our role is to help you explore your options, be at your child's side whenever they face an important court date or meeting, and aggressively fight to minimize the damage of a conviction. Our Kent juvenile attorneys will seek to have your child's charges dismissed, and if this isn't possible we will then focus on protecting their freedom.
In Washington, juvenile cases involve minors under the age of 18 who are accused of a crime. These cases are handled by the juvenile court, a process that puts a great deal of emotional strain on the family of the accused. One youthful mistake can lead to a lifetime of repercussions, so you should take steps to protect the interests of your child.
Our Kent juvenile criminal lawyers fight to prevent your child from acquiring a criminal record, so contact our Washington law office today and get more details. We realize that this is difficult time for your family, but with more than 30 years decades of combined experience at our disposal, we are fully capable of protecting your child's legal interests. You can put your trust in our Kent juvenile crime attorneys as they guide you through the process of handling a criminal charge.
Our Kent Juvenile Crime Lawyers Offer Reliable Counsel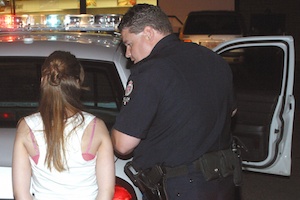 Two days after your child is arrested on a juvenile charge, they will face an automatic detention hearing. Your Kent juvenile criminal lawyer will help you understand what to expect, and review potential outcomes.
It's true that the state must supply a public defender, but sometimes they are not available on such short notice. Still, you have immediate concerns that need to be addressed. We offer a cost-free consultation for this purpose, so you can start getting answers without any obligation.
Judges render all decisions in juvenile cases, as opposed to a jury trial. Our Kent juvenile lawyers can help you with any of the following juvenile charges:
Minor DUI
Crimes involving drugs
Assault
Shoplifting
Robbery or Burglary
Vandalism (Criminal Mischief)
We will conduct an interview with your child in an effort to uncover facts concerning their arrest. In cases where serious crimes are alleged, the prosecution may seek to try your child as an adult. In these cases we will work hard to have the charges reduced to a juvenile criminal charge.
The juvenile court's main purpose is to rehabilitate minors, so your child could be enrolled in a treatment program. However, youths may also face punishments that include community supervision, detention, probation, and jail, although they may only be sentenced until they turn 21.
Negotiation is a key element of any criminal case, so our Kent juvenile crime attorneys will help you develop a strategy meant to protect your child's best interests. We will be at their side during any questioning by the police, and we may request that your child be placed in a diversion program in order to eradicate the charges from their record.
Get help from our Kent juvenile crime lawyers by contacting our law office for a free