Kent District Court
Our Kent District Court Attorneys Understand Washington Law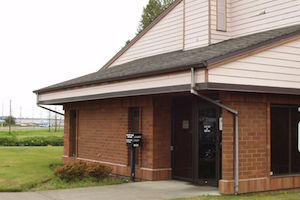 Whether handling a criminal or civil case in the King County District Court, protecting your interests is paramount. Cases heard in the district court include infractions, misdemeanors, and gross misdemeanors, and a criminal conviction could have lasting repercussions. Our Washington District Court lawyers can represent you in any criminal or civil case, including cases involving DUI, domestic violence, and traffic tickets.
Municipal Courts and District Courts have a number of similarities, but Washington District Courts handle more severe crimes and include civil litigation cases up to $100,000 in value.
Our team of professional litigators keep you informed when developments warrant updates. We also ensure that you don't miss any important court dates or filing deadlines. Dealing with the District Court can be complicated, but we use our experience to offer you valuable advice when you need it most.
Our Kent District Court Lawyers Can Help You Better Understand The Law
Any time you're required to appear in District Court, the situation should be considered serious. Criminal and civil litigation may involve jail sentences, acquiring a criminal record, irreparable damage to your reputation, and could cost you a lot of money. If you've been falsely accused of a crime or infraction, then you are probably feeling a great deal of resentment. Our Kent criminal attorneys will use their more than 30 years of collective experience to make sure your voice is heard.
If you've been accused of a crime in Washington, you should seek out reliable counsel concerning the law and how it applies to your situation. Our Kent criminal defense lawyers understand that most people have never been anywhere near a District Court, so we will make sure you understand the law and the penalties you're facing. We will first pursue the dismissal of any criminal charges you face but, if this proves impossible, our Kent District Court attorneys will fight to mitigate the damage of a conviction.
Contact Our Kent Law Office For A Free Consultation
The lawyers at the Law Office of Jason S. Newcombe are ready to help you handle your District Court criminal or civil case, and it all starts with a free consultation. We offer legally-based information that you can use to figure out how to proceed, and whether would like our experienced professionals to represent your interests.
Our Kent attorneys have more than three decades of collective experience, and we will use it to protect your legal interests. Contact our office today and let our legal professionals help you prepare for your appearance in District Court.