Kent Municipal Court
Our Kent Municipal Court Attorneys Are Ready To Help You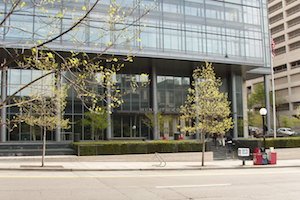 A misdemeanor conviction could cause irreparable damage to your reputation, cost you a great deal of money, and land you in jail. The Kent Municipal Court has jurisdiction over misdemeanor crimes, gross misdemeanors, and civil infractions, but do not handle any civil or small claims cases like the District Court. The Municipal Court also handles protection and no-contact orders.
If you're facing a situation that entails the Kent Municipal Court, it's important to take steps to protect your legal interests. Before appearing in any courtroom, you should take the time to be fully prepared, understand the charges you face, and the penalties associated with a conviction. Our Kent Municipal Court criminal attorneys are familiar with all of the Washington Courts, and can help you prepare for your appearance. We will defend your interests, explore avenues of defense if necessary, and work tirelessly to resolve your case.
Criminal Penalties And The Kent Municipal Court
If you've been charged with a misdemeanor or gross misdemeanor, you probably have questions about the possible punishments associated with the crime. Kent misdemeanor convictions can lead to 90 days in jail and fines totaling $1,000.
Convictions for gross misdemeanors incur penalties that are even more severe, and could include up to a year in jail and $5,000 in fines. Gross misdemeanor charges are often related to municipal crimes like DUIs, shoplifting, and DUIs.
Municipal infractions are not crimes, with traffic violations being the most common example. Penalties for municipal infractions and crimes often have a negative impact on your life. While the magnitude of a guilty verdict may not be evident right away, the full impact may be felt at a later date. As an example consider a speeding ticket. It may not seem like a big deal because you can simply pay the fine and put it behind you. But when you're auto insurance rates skyrocket, you suddenly wonder if you should have taken the time to challenge the ticket.
A DUI conviction is another fine example because a conviction can affect your job, reputation, and family life in countless ways.
Our Municipal Court Attorneys Work To Mitigate Your Punishments
Our Kent Municipal Court criminal lawyers know how problematic a misdemeanor conviction can be. If you're ready to fight back against a criminal charge or municipal infraction, seek help from a qualified Kent lawyer who cares about the outcome.
Dealing with the Kent Municipal Court requires experience with the law, so defend your legal rights with help from the experienced Kent Municipal Court lawyers at the Law Office of Jason S. Newcombe. With our more than 30 years of combined legal experience with local Washington courts, we know how to protect your interests.