Physical Control in Bremerton
Our Bremerton Criminal Lawyers Urge You to Take a Physical Control Violation Seriously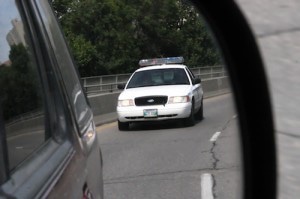 Physical control violations are one of the most misunderstood crimes in Washington State. If someone is in "actual physical control" of their vehicle, it would be logical to assume this means they're driving it. If a motorist is caught driving with a blood alcohol level of .08 or higher, they can be charged with a DUI. This all makes sense, but nowhere in the Washington legal code is "actual physical control" defined, which is what ultimately causes all of the confusion.
The bottom line is that you can be charged with a DUI even when you're not actually driving the vehicle, and this is called a "physical control violation." When the arresting police officer notices the vehicle, the "driver" may be sitting in the passenger seat, laying in the backseat, or even completely outside of the vehicle. In many such situations, the driver was trying to do the right thing by not driving after consuming alcohol, but were still arrested for a physical control violation.
If you're confused, you're not alone. Situations that lead to physical control violations often include:
An intoxicated person is sitting in the car with the keys in the ignition but the car isn't running.
An intoxicated person is sleeping in their car and their keys are laying on the floor mat.
An intoxicated passenger takes control of the vehicle for a few seconds.
There are all sorts of other situations that can lead to being charged with a physical control violation. If you've been charged with this crime, contact one of our Bremerton physical control violation lawyers immediately so that we can start working on a suitable defense strategy.
What Happens if You're Convicted of a Physical Control Violation in Kitsap County?
The penalties for a physical control violation and DUI are the same, so you should do everything in your power to avoid a conviction. Being arrested for any drunk driving crime is humiliating. Most people arrested for physical control violations have never been in any trouble with the law. They are just hard working people who may or may not have made an error in judgment.
Even though you were cuffed and processed, and maybe even spent the night in jail, we want you to realize that you are not a criminal. Now is not the time to let the emotional upheaval of an arrest prevent you from acting in your own best interests. While you may not know how to handle the situation, we do. Our Bremerton physical control lawyers are ready to guide you through this process while we aggressively defend your civil rights.
A physical control violation conviction imposes mandatory penalties that include:
Up to 364 days in jail
Up to $5,000 in fines
A driver's license suspension
Other discretionary penalties
You only have 20 days from the time of your arrest to request a hearing with the Washington State Department of Licensing, which is the entity that will determine the length of your driver's license suspension. If you can't drive for 3 months, how will you get to work? How will this affect other members of your family? Obviously, now is the time to start preparing for this hearing.
Prosecutors are more diligent than ever when it comes to prosecuting drunk driving crimes, so they will likely seek maximum penalties in your case. They are also unlikely to entertain a plea arrangement, so you need to work with an attorney with experience handling these cases. If you have a legitimate defense, we will work hard to collect evidence that supports your claim.
Our Bremerton Physical Control Lawyers Offer a Free Consultation
When we handle these cases, our primary goal is always to seek out ways to have the charges dropped. You lawyer will review all of the police reports relative to your arrest, and talk to you about the details of what led to that fateful event. Was your automobile parked safely off the roadway when the arresting officer first noticed it? Was your car broken down or inoperable? If the answers to these questions are yes then we may have a viable defense that we can present to the judge.
Physical control violation cases are heard in the Kitsap County District Court, located in Port Orchard, or the Bremerton Municipal Court, depending on the jurisdiction. Our legal team has extensive experience in this legal arena, and we are ready to use that experience to protect your good name.
We offer a free consultation to anyone accused of a drunk driving crime in WA State. Contact our law office today, speak to a qualified lawyer, and get the answers you need to make some important decisions regarding your future. Your lawyer will protect your legal rights and fight to keep you out of jail and validly licensed to drive.