Shoplifting (Retail Theft) in Redmond
Retail Theft Is Prosecuted Without Mercy, But Our Redmond Shoplifting Attorneys Can Help
Shoplifting, also known as "retail theft," is one of the most common crimes committed in the Redmond area. Some people mistakenly believe that shoplifting is no big deal, but the value of the stolen merchandise determines the level of punishment. If the allegedly stolen property is valued at more than $750, a conviction could land you in prison because it is considered a felony offense. If you or someone you care about was recently arrested for retail theft, our Redmond shoplifting lawyers are ready to step in and protect your legal rights.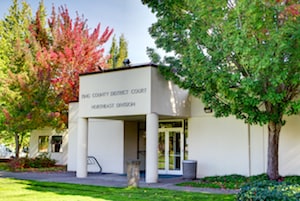 The lawyers at the Law Office of Jason S. Newcombe have more than 30 years of collective experience, and understand the importance of mitigating the damage of any criminal conviction.
Review the following information for more details about shoplifting charges.
First Degree Theft is the most serious shoplifting charge. If the value of the stolen goods was more than $5,000, the crime is considered a Class B felony, with penalties that include up to $20,000 in fines and 10 years in prison. Additional civil damages may also be awarded to the owner of the merchandise under certain circumstances.
Second Degree Theft is not as serious as First Degree Theft, but it is not less serious. If the value of stolen property was valued between $750 and $5,000, you can be charged with a Class C felony incurring penalties that include fines up to $10,000 and five years in prison.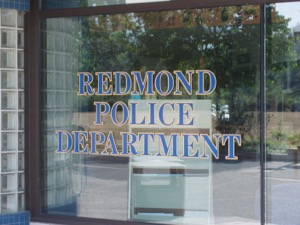 Third Degree Theft may not be as serious as the others, but it is still a gross misdemeanor. If the stolen merchandise is valued at less than $750, penalties for a conviction could be as high as up to a year in jail with fines totaling $5,000.
Any retail theft conviction in Redmond can have far-reaching effects on your life, because you will suddenly posses a criminal record. Our Redmond shoplifting attorneys can help you deal with theft charges by investigating the details and providing you with much-needed legal counsel.
Protect Your Legal Rights With Help From Our Redmond Shoplifting Lawyers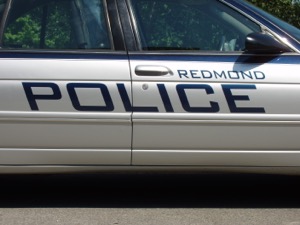 Redmond prosecutors usually seek maximum punishments for shoplifters, regardless of whether they committed the theft intentionally. Sometimes shoppers put a small item in their pocket without thinking and inadvertently walk out of a store, but this is the same excuse a guilty person would give, so you need an advocate for your character to address the charge. Our qualified Redmond shoplifting attorneys know how detrimental a shoplifting conviction can be, and we urge you to remain calm and let us help you protect your good name.
Our knowledge of Washington State law and familiarity with the local courts will be beneficial to you as we proceed with your defense. Most people accused of retail theft have never been in trouble with the law, so we understand that you are embarrassed and worried about the outcome. However, you can't let the sudden emotional upheaval in your life prevent you from defending your legal interests. Contact one of our Redmond shoplifting lawyers today to discuss your situation via a free consultation. We have payment plans that suit most budgets, so you can retain a professional attorney who has your best interests in mind.