Trespassing in Kent
Our Kent Trespassing Attorneys Are Here To Help You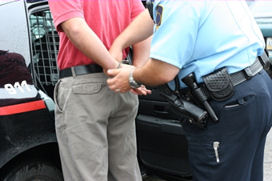 A conviction for trespassing in Kent can be far more damaging than many people realize. If a person enters or remains on a Washington premises that belongs to someone else, they can be charged with either of two degrees for criminal trespassing. Trespassing is most often committed in buildings, construction sites, empty lots, and people's homes.
Sometimes trespassing is the result of a misunderstanding, which may make it possible to have the charges dismissed. Even so, trespassing charges are always serious and should be dealt with accordingly. In cases involving a misunderstanding, the person charged may not have been aware they were on private property. After an arrest, evidence proving a misunderstanding must be presented to the court, so you should discuss your options with one of our experienced Kent trespassing lawyers.
Kent law enforcement officials sometimes place an emphasis on criminal trespassing, especially in areas where homeless persons and teenagers may frequent. These locations commonly feature parking lots adjacent to businesses, which offers a distinction between the two degrees of this crime.
Criminal trespassing charges in Kent may be either a misdemeanor or gross misdemeanor, depending on the situation. A gross misdemeanor is charged when someone is caught inside of a building, and could result in up to a year in jail and $5,000 in fines. If the trespasser is caught on the premises but outside of the building, the charge will be a misdemeanor. Any conviction results in the acquisition of a criminal record, which is something to avoid at all costs.
At the Law Office of Jason S. Newcombe in Kent, we will work hard to develop your defense. Our Kent trespassing lawyers urge you to obtain professional legal assistance before speaking with anyone in law enforcement or the prosecutor. We will prevent you from saying anything that could be construed as incriminating, while seeking to have the penalties associated with your criminal trespassing charge reduced in whatever way possible.
Our Kent Trespassing Attorneys Will Build A Defense
An understanding the law is vital when developing a defense, even if you believe the charges against you are erroneous. Our Kent lawyers offer extensive experience in preparing defenses, and there are a few we may explore:
Was the building in which you're accused of trespassing abandoned?
Was the premises open to the public, and were you there lawfully?
Did you have permission from the owner to be on the property?
Were you on private property to serve legal documents?
Our Kent trespassing lawyers may also determine whether your charges can be "compromised," which essentially means the victim's harm is satisfied.
Take advantage of our more than 30 years of combined legal experience by contacting our law office for a free case evaluation. We will help you defend yourself from criminal trespassing charges by using every tool in our extensive legal arsenal.