Driving While License Suspended (DWLS) in Bellevue
Our Bellevue DWLS Attorneys Can Help If You're Accused Of Driving With A Suspended License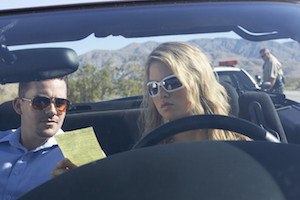 Driving with a suspended or revoked license in Bellevue is against the law, and if you're convicted you could be punished in a number of damaging ways. Our Bellevue lawyers can help you better understand DWLS (driving while license suspended) law in Washington State. Please review the following information for more insight.
In Bellevue, there are multiple DWLS charges categorized according to the severity of the individual crime. The exact charge will depend upon the nature of the original driver's license suspension.
If you are a habitual offender, and your license was suspended because of a criminal offense like DUI, you can be charged with either first or second degree DWLS. If your Washington driver's license was suspended because you failed to pay a traffic citation, or for not carrying auto insurance, you can be charged with third degree DWLS, which is a misdemeanor.
The Three Different Degrees of Driving With A Suspended License (DWLS)
The most common type of DWLS is DWLS third degree. This charge is a misdemeanor which means the maximum penalty is 90 days in jail and a $1,000 fine. A conviction can also result in probation and court/administrative fees. However, a conviction will not result in an additional license suspension. A license being suspended in the third degree means it is eligible for reinstatement after something is done – typically, paying a fee or fine. If your license is suspended because you failed to pay a court fine or are behind on child support, then it is third degree. Once you meet your obligation, then that should remove the suspension. However, even if you meet your obligation, you will still need to resolve the criminal charge. That will not automatically go away on its own.
The second form of suspension is second degree, which is normally when your license is suspended because of bad driving. For example, if your license gets suspended because of a DUI, for having to many tickets, or for driving recklessly, then you will have a second degree license suspension. DWLS second degree is a gross misdemeanor. This means the maximum penalty is 364 days in jail and a$5,000 fine. Additionally, it comes with a 1 year license suspension, which is added onto your current suspension, and it also counts as a strike for habitual traffic offender status. This is especially important to be aware of because often the cause of the suspension is also a strike. This means you could be facing two quick strikes.
The worst type of suspension is first degree. This means you have already been classified as a habitual traffic offender. A DWLS first degree is also a gross misdemeanor, and it comes with mandatory jail and a license suspension. Even worse, it will extend the length of your HTO suspension.
Our Bellevue DWLS lawyers have more than 3 decades of combined experience, which we will use in an effort to mitigate the punishments associated with the crime. Your Bellevue DWLS attorneys will explain how Washington law pertains to your offense, so that you can better understand your charges and make decisions accordingly. We can then work together to develop your defense strategy with your personal goals in mind.
No matter what DWLS crime you're charged with, the situation demands immediate attention. Our experienced Bellevue driving while license suspended lawyers are ready to help you manage the legal process, so contact our law office today.
Get Help From Our Qualified Bellevue DWLS Lawyers And Resolve Your Case
When you're charged with DWLS in Bellevue, you could face jail time or permanently lose your driver's license. Legal representation from a professional is meant to help you avoid these negative end results, because losing your license may make it impossible to get to work or take care of your family. The qualified Bellevue DWLS attorneys at the Law Office of Jason S. Newcombe will help you deal with the Washington State courts while acting as your personal advocate and legal advisor. Skillful litigation and thorough preparation is necessary to successfully resolve any case, and you can trust our Bellevue attorneys to treat your situation with the urgency it demands.
Schedule a cost-free consultation with one of our Bellevue DWLS lawyers today, so that we can start answering your most urgent questions. Resolving your case successfully often depends upon getting a quick head start on your case, so call us today to go over the details of your DWLS charge.
Don't let a Bellevue DWLS conviction cause you to lose your driving privileges. Contact our Bellevue driving while license suspended attorneys without delay, and let us help you seek ways to minimize your penalties and defend your interests.