Physical Control in Bellevue
Our Bellevue Physical Control Attorneys Have Legal Information That Can Help You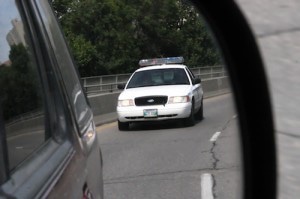 A physical control violation is one of Washington State's drunk driving crimes, and also of the most misunderstood. A conviction for a Bellevue physical control violation incurs mandatory penalties that may cause lasting repercussions that affect both you, and your entire family.
Driving Under the Influence is described as driving with a blood-alcohol content (BAC) of .08 or higher. With a physical control violation, you don't have to be in the process of driving to be charged with this serious crime, in Bellevue. If you appear intoxicated as a police officer approaches your vehicle, you can be charged whether sitting in the passenger side, or even the backseat. You may even be charged with a Bellevue physical control violation if you were entirely outside of your automobile.
These cases are often quite complicated, so contact the Bellevue physical control lawyers at the Law Office of Jason S. Newcombe and let us help you get a better understanding of the law. We will protect your legal rights from the start, and we will explain the various punishments you could be facing, if convicted.
You only have 20 days after your arrest to request a court hearing. If you're convicted of this crime, you will face mandatory punishments that include expensive fines, possible jail time, and the loss of your driver's license.
Prosecutors routinely pursue maximum sentences for Bellevue motorists charged with DUI-related crimes, and physical control violations certainly apply. Get professional legal assistance from our Bellevue physical control attorneys, and put our extensive experience to work for you.
What Can Our Bellevue Physical Control Attorneys Do To Defend Your Interests?
Your attorney will first want to determine whether your charges can be dropped, but much will depend upon the details of your arrest, and the reports from the Bellevue police department relative to your case. We sometimes uncover evidence that can be used to negotiate a favorable resolution.
Consider that if your car was parked safely off of the road when it was first noticed by the arresting officer; our Bellevue physical control lawyers will use this information to seek dismissal of the charges. If your vehicle was inoperable when you were arrested for a Bellevue physical control violation, this information may prove useful as we prepare your defense. Our Bellevue physical control lawyers will conduct a thorough investigation of your case in an effort to uncover any evidence that can be presented to the prosecutor to confirm your argument.
Get reliable answers about the law without risk or obligation by contacting our law office today. We offer a free case evaluation for Bellevue residents, so you can gather the facts and then decide if you would like to put our more than three decades of collective experience to work for you.
Don't underestimate a Bellevue physical control violation - let us help you with your physical control violation.