Family Law
An Everett Family Law Lawyer Can Help You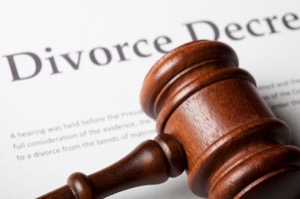 Going through an Everett divorce can leave you feeling emotionally drained, wondering if the decisions you're making are the best ones for you and your family. Protecting your own interests can be difficult if you are unsure of your legal rights, but our Everett family law attorneys are here to help. During many divorce cases issues come up that involve property division, spousal maintenance, child custody, and many others. Our Washington State family law lawyers will provide you with counsel and information to try and make the decision process easier, and help to alleviate much of the stress a divorce can cause.
The decisions made during your proceedings will affect the lives of everyone involved for many years, if not the rest of their lives. Our Everett family law attorneys take this charge seriously, and will treat your proceedings as if they were our own. Finding the right family law attorney in Everett can be challenging, but we offer a free consultation so that you can get some information before you retain a legal professional whom you can trust.
With decades of combined experience, our Everett family law attorneys have a working understanding of Washington State divorce law that will help guide you in the divorce process. You should explore all of your legal options, understand how the law applies to various aspects of your divorce case, and use that information to work to achieve a set of realistic goals. Our Everett law firm can help.
An Everett Family Law Lawyer Will Help You Make Wise Choices for Your Family
Washington State family law is designed to focus attention on what it interprets as in the best interests of any children involved in the proceedings. A Washington State judge might have good intentions where children are concerned, but they do not have the day-to-day experience with the child to truly know what is "best" for them.
Our Washington State family law lawyers maintain that nobody knows better than you what's best for your children. This is important, because after we work together to establish a set of goals for your divorce proceedings, you will have a family law attorney in Everett who is fighting to protect your child's future.
Obviously, the decisions you make now are not easy ones so the sooner you get started on moving forward, the sooner you can put your divorce behind you. You can talk to a legal professional from our law firm today via a free consultation. If you choose to retain an Everett family law lawyer from our law firm they will aggressively pursue your interests from start to finish. You need a Washington State lawyer that you can trust; someone who has the knowledge and experience to skillfully negotiating on your behalf and help you do all that you can to protect yourself and your children.