Medical Bills
There are many ways medical bills can quickly put you over your head in debt. In fact, medical debt is one of the leading forms of bankruptcy. Among the ways medical debt can leave you drowning in debt before you know it include the following: drastically increased hospital bills and health insurance premiums; retirees underestimating their health care expenses; lack of children's health insurance; keeping up with health insurance while unemployed, and loss of work while sick or injured.
Fortunately, medical bills are easy to wipe out in bankruptcy. They are a class of debt in bankruptcy knows as "general unsecured debt" because they are not backed up by property and they are not the sort of priority debt that is not discharged. Though it is very rare, some general unsecured creditors may challenge a bankruptcy, usually by claiming fraud. However, this is basically unheard of for medical debt.
One issue to be aware of with medical debt is that a trustee may suspect that high medical debt is a result of an injury for which you may be able to recover money in a lawsuit. If this is the case, the potential recovery would be an asset in your case even if you have not filed the lawsuit yet. It is important to let your bankruptcy attorney know if you think you can sue someone for medical debt, because much of this recovery can be claimed as exempt so your creditors cannot touch it.
You may wonder if a doctor will stop treating you if you wipe out a debt you owe him or her. Though this is possible, it is rare. You may wish to discuss your bankruptcy with your doctor before filing. Don't pay off a large medical bill right before you file, because any payment over $600 made to a creditor within 90 days of filing can be undone by the trustee. That means that your doctor could be sued by the trustee to recover the money so it can be spread around fairly to all your unsecured creditors.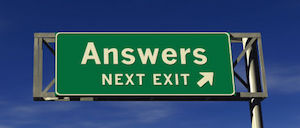 Timing is important when filing bankruptcy if you have ongoing medical problems. If you think you may have to undergo expensive medical procedures in the future that may not be covered by insurance, you should wait to file your case. Remember, you can only file one Chapter 7 every eight years.
If you're struggling with overwhelming medical debt, we can help. Call us today or request an appointment to learn how our experienced Seattle, WA bankruptcy attorneys can guide you through this difficult time.