Marijuana DUI
Marijuana DUIs are very similar to standard DUIs. They are charged under the same statute and have the same consequences. Just like a standard DUI, the maximum penalty is 364 days in jail and a $5,000 fine. It will also come with mandatory jail, license suspension, an ignition interlock requirement (which is odd when alcohol is not involved), court ordered evaluation and treatment, along with probation. Just like with a regular DUI, you will also typically face a DOL hearing along with all of the same consequences.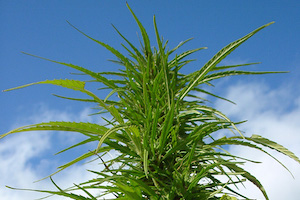 The key difference between the two types of DUI is obviously one includes a measurement of alcohol in your system while the other includes a measurement of THC in your system. While the legal limit of alcohol is .08, the legal limit of THC is 5 ng per mL. The fact that you might not necessarily be high at that level does not matter, just like you might not actually be drunk at .08. What can be especially problematic when it comes to marijuana is the difficultly of gauging how much you have actually ingested. While alcohol typically has labels and you can normally figure out how much alcohol/shots you have had, when it comes to marijuana, there are different types with different strengths. The form of ingestion also can impact how much goes into your blood stream. It is especially important to be very cautious when driving after ingesting marijuana. The early general consensus is the 5 ng level is very low. Simply not feeling high may not be enough to truly tell if you are under the legal limit.
Whether you are facing an alcohol related DUI or marijuana related DUI (or both), give our office a call. We will be more than happy to discuss your case with you and answer any of your questions.