The Automatic Stay in Bellevue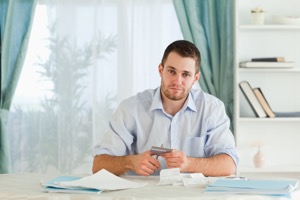 The second a bankruptcy case is filed, the bankruptcy court issues an automatic stay that prohibits all attempts to collect a debt. The automatic stay stops foreclosures, repossessions, garnishments, phone calls, law suits, pay day loan collections – any attempt to collect a debt. The automatic stay covers more debt than can be eventually discharged. For example, student loans are not discharged at the end of a bankruptcy case but while the case is active, student loan lenders can not collect the debt.
The automatic stay lasts until the case is discharged. Because a Chapter 13 plan lasts three to five years, the stay is in effect the whole time. A Chapter 7 usually lasts only about three or four months and is replaced with the discharge at the end of the case. Sometimes people who need the protection of the automatic stay for a longer period choose to file a Chapter 13. In Washington, drivers licenses that were suspended for tickets can be reinstated by filing a Chapter 13 and some people use them to get back on track for a longer period of time if tickets are a problem.
A creditor can ask a bankruptcy judge to modify the automatic stay in some cases. You have to be making payments on secured debt in bankruptcy to continue to receive protection under the automatic stay. In a Chapter 7, you have to remain current on car loans and mortgages to continue its protection. These creditors can obtain relief from the automatic stay in as little as a month in a Chapter 7, though many times they do not act so quickly. In a Chapter 13, as long as the debtor is making payments to the trustee and the property is fully insured, the automatic stay is in effect. The court has to see that progress is being made on getting the case confirmed as well.
A creditor can be sanctioned and ordered to pay damages and attorneys fees if they violate the automatic stay. They have to have had actual notice of the bankruptcy filing, though. If a creditor knows about a case and collects a debt anyway, they could be in trouble. Because the automatic stay is so powerful, few creditors ever risk collecting on a debt that is in bankruptcy.
The stay is in effect immediately, whether all the bankruptcy papers have been filed or not. Some people in emergency situations file a bare bones petition without all the documents needed in a case. They have two weeks to file the rest of the documents. Because it offers protection so quickly, bankruptcy can work wonders in an emergency. However, it is always best to carefully plan a bankruptcy before making such an important decision.