Commercial Driver's License (CDL)/ Overweight tickets in Tacoma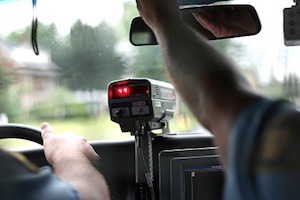 Every single CDL holder should know how precious and fragile their license can be. Receiving a traffic ticket, whether in the commercial vehicle or personal vehicle, can have serious consequences – specifically, a license suspension. If two or more "serious" traffic offenses from separate incidents go on your record within a 3 year period, you will lose your CDL for 60 days. If you get a third ticket within that period, you will get an additional 120 day suspension! With suspensions like those, your job is obviously in danger.
Unfortunately, sometimes tickets are unavoidable. Mistakes happen – whether the mistake is yours or the officers. If you have a great record and have received the first ticket in a long time, you cannot automatically assume you won't get another ticket in the next three years. You need to fight the first one just has hard as the second one. Each ticket is different. Some are easy to win and some are difficult. You need to give yourself every opportunity possible to keep your license. It would be extremely frustrating to learn the first ticket which you paid was an easy one and now your second one is a very difficult one.
What many people don't realize is the state's definition of "serious" traffic offense does not necessarily only include what everyone agrees is serious. We can all be in agreement that a DUI or reckless driving criminal convictions are obviously serious offenses. However, some pretty simple traffic tickets are also considered "serious," such as:
Speeding 15mph+ over the limit
A following too closely ticket
Failure to Stop (such as a stop sign or red light ticket)
Failure to yield right of way
Driving too fast for conditions
Improper lane travel (such as not signaling when changing lanes)
Improper passing
Cell Phone Violation
These are just a few of the tickets that you must watch out for. As you can see, many of these are very easy to get. Washington State Officers are more notoriously nitpicky than other jurisdictions you may drive in. It is extremely easy to receive one of these tickets.
One of the most frustrating tickets a CDL holder can get is an overweight ticket. We understand that the driver normally has no actual say in their load and do what they are told to do. Unfortunately, that leaves the driver holding the bad so to speak when pulled over with an overweight load. Whether your employer pays the ticket or you have to, it makes sense to hire an experienced traffic attorney to fight the ticket. Overweight tickets are very technical which leaves many opportunities for a knowledgeable attorney to fight it. While we certainly cannot guarantee a result on any one specific ticket, in the long run, you will save money and your record when you have an attorney protecting you.
Call the Law Offices of Jason Newcombe to protect your record and make sure you mention your CDL.
Additionally, if you are in a union, company, or other type of organization with many drivers, one of our experienced traffic & criminal attorneys would be more than happy to speak to your organization's members about their rights and what to do if they are contacted by the police. Most people do not know what they should do until it is too late. Hopefully, a little information upfront will result in avoiding a lot of problems in the future.