Stop Sign in Tacoma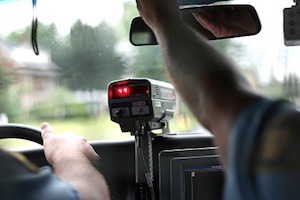 You would think the law regarding stopping at a stop sign was not very complicated but for many, they do not know what they are actually supposed to do. You are not supposed to stop at the stop sign. Instead, you are supposed to stop at the stop line (the big white line) if there is one present, otherwise you stop at the front edge of the cross walk if there is one, otherwise at the nearest point where you are able to see approaching traffic. The front of the car needs to be behind the stop location not partially over.
Not only is the location of the "stop" important but also the act itself. Up here in Washington we don't do "California" stops – where you slowly roll through the stop sign. Instead, you have to actually come to a complete stop. More tickets are written for rolling through a stop sign as opposed to not stopping exactly at the stop line.
So the first question you need to ask yourself when issued a stop sign ticket is, "did I come to a complete stop at the proper location?"
The second portion of the stop sign requirement also occasionally throws people off. Not only do you have to stop but then you have to yield to traffic that has priority to you. So for example, if you pull up to an intersection with a stop sign but crossing traffic does not have a stop sign, you must stop and then make sure the road is clear of cross traffic before entering. If cross traffic has to brake for you then you have not yielded to them. Even if the other driver is speeding, you still have an obligation to yield to them. The other driver might warrant a speeding ticket, but you also will receive a stop sign ticket.