Following Too Closely in Tacoma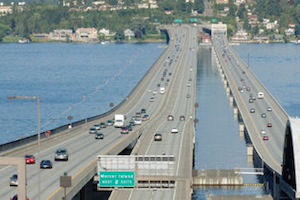 The title for this statute is pretty straightforward. It means you were driving your vehicle too closely to the vehicle in front of you. There is no specific distance formula within the statute as there are too many variables to weigh. For the most part, it is a subjective distance where if it is a close call, odds are an officer will not cite you.
Officers are going to be looking more for blatantly obvious examples of following too closely, i.e. following at 1 car length while traveling 60 mph. The typical rule of thumb is one car length for every 10 mph driven. However, this does not take into consideration other factors beyond simply speed, such as the weather, visibility, road conditions, and the vehicle being driven. Driving a sedan on a dry sunny day requires a distance far shorter than driving a big truck and trailer in the fog on a slick roadway.
Often, officers will automatically issue a following too closely ticket when a car rear ends another vehicle. The officer does not care how fast the cars were going or the distance between them. The bottom line is the second car did not leave enough space to avoid striking the car in front.
Whether your ticket is stemming from an accident or simply an officer's observations, contact our office to fight for a clean record.