Too Fast For Conditions in Tacoma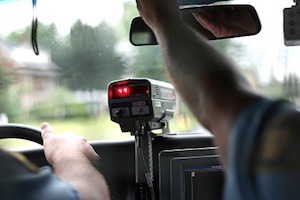 This citation is typically issued after accidents but occasionally when the driving is so egregious that it is obvious to most reasonable people the speeds were unsafe. As the title says, it means you were traveling too fast for the conditions. This does not mean you were going over the speed limit but rather, going too fast for safety reasons. For example, while the speed limit on the free way may be 60 mph, when it is covered in snow and there is poor visibility, it is a very bad idea to be traveling at 60 mph.
When conditions are miserable, there is no special formula to calculate what the proper speed is. There are too many variables to take into consideration. Most of the time, Officers will arrive after an accident has occurred, and the driver will admit that they lost control of their car on ice, water, etc. At that point, the officer will determine had the driver been driving at a slower speed, he or she would not have lost control of the vehicle, hence, too fast for conditions.
Officers writing tickets based off of their observations are less common as the proper speed for conditions is somewhat subjective. Normally, officers will not write the ticket until it is a clear cut case. Whether it is clear cut or not, you should hire an experienced traffic attorney to protect your driving record. The Law Offices of Jason Newcombe are here to discuss your case and fight the ticket.