Underage DUI in Tacoma
The Effects Of An Tacoma Minor DUI Can Haunt You For The Rest Of Your Life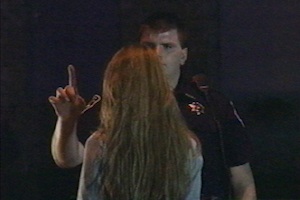 You may think that a Tacoma minor DUI is little more than the result of youthful indiscretion and bad decision making, but the truth is that a conviction could cause irreversible damage to a young person's life. Obtaining a criminal record at a young age can cause all sorts of problems as the years go by, so a minor DUI conviction should be aggressively challenged to avoid this outcome.
The Tacoma minor DUI attorneys at the Law Office of Jason S. Newcombe are ready to help if you or one of your children were charged with this serious crime. We handle all City of Tacoma Municipal Court DUI cases, as well as all Pierce County Driving Under the Influence charges.
What is a minor DUI? If a person under 21 years of age is caught driving with a blood alcohol content of .02 or higher, they may be charged with minor DUI in Washington. A criminal underage DUI charge can also result if any measurable amount of marijuana THC is found in your system following a post-arrest blood draw and subsequent analysis by the Washington State toxicology lab.
If convicted, unlike an "adult DUI", there are no mandatory minimum penalties that will be imposed at sentencing. But a minor drunk driving charge will trigger a driver's license suspension under Washington State's "Implied Consent" laws. And, you only have 20 days from the date of arrest to properly and timely challenge this proposed suspension. Our Pierce County DUI lawyers can help.
Additionally, the acquisition of a criminal record can in and of itself be potentially devastating, not to mention the other discretionary penalties that can include fines and time in jail. When many potential minor DUI clients or their parents first contact our offices, they are surprised to learn the potential seriousness of this crime. Many people are under the misunderstanding that it's nothing more than a serious traffic ticket or non-criminal violation.
Nothing could be further from the truth. Under Washington State law, a "Minor DUI" charge is a serious criminal misdemeanor offense, punishable by up to 90 days in jail and a $1,000 fine. Now, if this is your first criminal offense, no judge is likely to sentence you to 90 days in jail. But, you need to understand that this NOT simply a traffic violation. It's a serious criminal driving offense, and you need to treat it accordingly.
Our Tacoma minor DUI lawyers are sometimes contacted by families with young people that recently plead guilty to this crime. When they are faced with the reality of a conviction, they are left wondering if there is any way to address the situation. Sadly, once a sentence is handed down in a Tacoma minor DUI case, there is little that can be done for years to come. You must wait until the conviction is eligible to be expunged or vacated under Washington State's expungement laws.
Acquiring a criminal record leaves a permanent blemish on a person's reputation, and it is virtually impossible to fully erase. Landlords and employers routinely check applicant's criminal histories, making it hard for individuals with minor DUI convictions to get a head start. If an employer or renter has a choice between an applicant with a clean criminal history and another with a criminal record, who do you think they will choose?
In essence, one drink of alcohol or a moment of poor judgment with weed can derail a young person's life before it even has a chance to get started. Our Tacoma minor DUI attorneys aggressively defend young clients facing these potentially devastating charges, because we are fully aware of the stakes.
Maintain A Promising Future - Get Help From Our Tacoma Minor DUI Lawyers
If you or one of your children face a minor DUI charge, contact our Tacoma law office immediately. You ONLY have 20 days after a minor DUI arrest to file for an administrative hearing in order to try and protect your driving privileges. That is less than three weeks to take steps to protect your near future. If you are suspended by the Washington State Department of Licensing, you will be required to carry and maintain an expensive SR-22 policy for three years from the date that you are eligible to have your driving privileges reinstated.
This SR-22 policy requirement is a nightmare for younger drivers, and there is no way around it. It's a high-risk insurance policy and younger drivers already face high premiums due to their age and lack of driving experience. Our Tacoma minor DUI attorneys need adequate time to investigate and prepare your case in order to develop your defense, but we can only work with the time we are given.
Contact our Tacoma law office today for a free consultation concerning your minor DUI case. If you retain one of our Tacoma minor DUI lawyers, you will have more than two decades of collective experience aggressively protecting your legal rights. Over just the last ten years alone, we have successfully resolved hundreds of DUI-related cases for Tacoma, Pierce County, and Puget Sound residents of all ages. So, don't wait until it's too late, get help from legal professionals with the experience required to resolve your case.
If you have been arrested for under age drinking and driving in the City of Tacoma and have been ordered to appear in Tacoma Municipal Court, we can help. And, if you have been arrested anywhere in Pierce County for DUI and have been ordered to appear in Pierce County District Court, we can help.
Call now for a free, no obligation case evaluation. One of our Tacoma DUI lawyers will be more than happy to review the basic facts of your case, explain your legal rights, and then also explain how we can help.