Forgery in Federal Way
Get Professional Legal Assistance From Our Federal Way Forgery Lawyers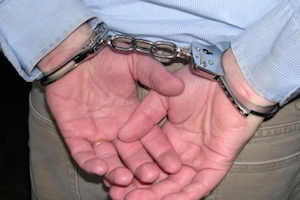 Forgery is a serious crime, and in Washington State the punishments associated with a conviction can ruin your reputation and significantly alter your life. According to the law, forgery is defined as attempting to defraud a person, business, or organization by falsifying or putting forth a written instrument while having knowledge that it was fabricated.
Forgery cases in Federal Way cover a number of separate crimes that include identity theft, prescriptions, credit card or check fraud, and embezzlement, among others. Forgery is a Class C felony in Washington State, which means that a conviction incurs a criminal record and possible time behind bars.
If you've been charged with any of these serious crimes, our Federal Way forgery attorneys will defend your rights while protecting your personal interests. The penalties incurred after a Federal Way forgery conviction include jail time, expensive fines, and may even make it hard for you to find gainful employment.
At the Law Office of Jason S. Newcombe, our Federal Way forgery lawyers protect clients by pursuing the dismissal of their criminal charges. If this is not possible, we will work diligently to mitigate the penalties associated with a conviction. Washington law guarantees your right to defend yourself against any criminal charges, so contact our law office today and speak with one of our professional attorneys.
Our Federal Way Forgery Attorneys Offer A Cost-Free Case Evaluation
After being charged with a forgery crime in Federal Way, you should take steps to defend your legal rights, even if feel immobilized from worry. Start getting answers today by speaking with our Federal Way forgery lawyers without risk or obligation.
Don't speak to anyone in law enforcement, including the prosecutor in your case, until you secure professional legal guidance from a qualified attorney. Our forgery attorneys may prevent you from saying something that could be construed as incriminating, and will also investigate your case to prevent any illegally obtained evidence from being used by the prosecution.
Building a legal defense is seldom easy, but our Federal Way forgery attorneys have more than thirty years of collective experience, which often aids us in this process. Your attorney will work diligently to resolve your Federal Way forgery case in a timely manner so that you can put this whole ordeal in your past as quickly as possible.
Your forgery attorney will always tell you what you need to hear, even when it isn't the best news. If you're worried about the cost of a lawyer, we can work out a payment plan that fits within your budget. Benefit from professional legal representation as you navigate your Federal Way forgery case. A Federal Way forgery conviction is serious, so contact our Washington law office today for a private consultation.