Modifying Child Custody
Our Washington Child Custody Modification Attorneys Can Help You Make a Needed Change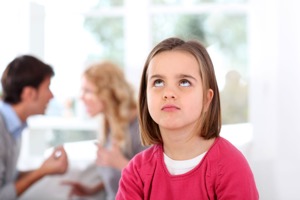 When you are going through the divorce process in Washington, negotiating child custody arrangements are often some of the most difficult to accomplish. Our Washington family law lawyers often witness firsthand how difficult this can be.
Unfortunately, custody issues can resurface well after a Washington divorce has concluded, motivating a parent to seek a modification of the original agreement. This can cause old tensions to resurface, making it difficult to for both parents to agree. However, Washington law requires divorced parents to act with their children's interests as their number one priority.
Our Washington child custody modification lawyers can help you deal with these sensitive issues, and will diligently strive to aid in helping you get your children's needs acknowledged. Important issues that relate to children include residential placement and visitation, both of which are not always something Washington parents readily agree upon. Whether you are seeking to alter a custody arrangement, or you are desirous of keeping it the same, our Washington family law lawyers can help you take the appropriate action in family court.
Parents may not always agree about what's best for their children, but most are eager to see them have the best life possible. Our Washington custody attorneys can help you maintain your focus on the needs of your children, while protecting your legal rights. Even if both father and mother agree on custody modifications, they will still have to be approved in Washington family court.
Our Washington family law lawyers will do everything they can to streamline this process by utilizing their more than 30 years of collective family law experience.
Our Divorce Attorneys in Washington Can Step In When an Agreement Proves Troublesome
There are times when Washington parents simply cannot reach a mutual agreement and negotiations come to a standstill. When this happens, our Washington child custody modification attorneys take an active role in providing counsel meant to help the process continue. This is important because if negotiations fail then a judge in family court will make decisions that could affect your family for years to come.
When one parent suddenly seeks a change in their custody agreement, the other parent can react in a number of ways – sometimes with hostility. Before taking any action you need to fully understand the stakes with help from one of our Washington child custody modification lawyers. Washington family court judges will almost always act in a way that they believe causes the least amount of turmoil in a child's life. Once they render a final decision, only a dramatic change in circumstances or the mutual consent of both parents can change their order.
Our Washington custody attorneys offer a free case evaluation, making it possible for you to get some information today. Make sure your children's interests are being placed front and center with help from our Washington custody attorneys.