Modifying Parenting Plans
Get Help with Important Decisions from Our Washington Parenting Plan Modification Attorneys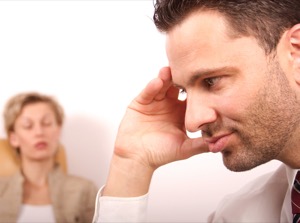 When couples decide to separate they must work out an arrangement for the ongoing care of their children, which is not always an easy process. A child's development is reliant on the care that both parents provide, and these formal arrangements are called a "parenting plan." Sometimes parents have disparate opinions on what living arrangements are best for their children, and this is when one of our Washington parenting plan modification lawyers can most help.
Our Washington parenting plan attorneys will first help you define a set of goals you would like achieve when the child custody process reaches its conclusion. During negotiations, our Washington child custody lawyers will pursue those goals to get you the best end result possible given the circumstances.
There will be a need to focus on who the primary residential parent will be, and how the placement of the children is structured. Our legal professionals will also help both parents settle conflicts over what actions might be best for the child. Other important issues can also be addressed, including the children's education and religious affiliation.
Our Washington parenting plan attorneys will help you maintain focus by keeping conflict to a minimum, thus putting the children's interests first. Maintaining open lines of communication is essential for couples who want to stay out of court, so our Washington child custody lawyers work to keep negotiations fluid and productive.
No judge knows your child better than you, so our Washington parenting plan modification attorneys work diligently in an attempt to keep you out of court and in complete control of your children's future.
Sometimes Negotiations Fail – Our Divorce Lawyers in Washington Offer a Free Consultation
Evidence indicates that when parents come to terms in regards to a child custody plan they are far more likely to follow it than if the court imposes a ruling. Still, there are times when negotiations simply fail, and our Washington parenting plan modification lawyers have to resolve child custody disputes through other legal channels such as mediation, arbitration, or counseling.
One way around an impasse is to have both parents fashion their own parenting plans and then work with a mediator to find child custody issues they can agree on, and then build from there. If all of the areas of disagreement can be resolved and a parenting plan is finally completed, our Washington child custody lawyers will then present it to the court to be signed.
Whether you are beginning the parenting plan process, seeking to modify an existing plan, or your ex-spouse has issued a court order to seek an alteration of your agreement, you can talk to one of our Washington parenting plan attorneys via a free consultation. This is a fine way to get information before you act on sensitive child custody issues, so that you are fully prepared to resolve your case.
Contact us today and ensure you're doing everything you can to work out the best custody arrangements for your children.