Hit & Run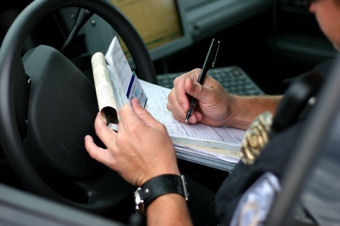 Most people should know that when they are involved in a traffic accident, they are required to stop and exchange information with the other driver or the owner of the item that was struck. This obligation does not go away if you do not have insurance, or because it is raining, or because no one is around.
If you leave the scene of an accident, you could be charged with a hit & run.
There are two types of hit & run. The first and most serious is hit & run attended. This is normally charged when you strike another vehicle that is occupied by a person. Hit & run attended is a gross misdemeanor and also comes with a one-year license suspension.
The second type of hit & run is unattended. This means you strike an unoccupied car (such as a parked car) or some other type of object (like a fence) and fail to notify the owner. Hit & run unattended is a , which means the maximum penalty is 90 days in jail and a $1,000 fine. However, unlike hit & run attended, unattended does not come with a license suspension and it is not a strike for habitual traffic offender status.
Whether you are facing a hit & run attended or unattended charge, it is important to consult with an attorney as soon as possible. Call us today for a free consultation with one of the experienced Washington criminal defense attorneys at the Law Offices of Jason S. Newcombe.