Forgery in Seattle
Our Seattle Forgery Attorneys Will Fight to Have Your Charges Dismissed or Reduced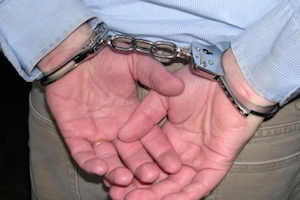 Forgery is a serious crime in Seattle, and it can damage your reputation and have a devastating effect on every aspect of your life. In Seattle forgery is a criminal charge for attempting to defraud a person or organization via altering or falsifying a written instrument, or putting it forth fully aware that it is forged. Seattle forgery covers a broad spectrum of crimes including embezzlement, identity theft, check or credit card fraud, altering medical prescriptions, and many others. A forgery conviction will also result in obtaining a criminal record, as it is a Class C felony.
If you've been charged with this crime you must remember that you have rights, and our Seattle forgery lawyers can help you protect them. The immediate effects of a Seattle forgery conviction include jail time and expensive fines, but the long term ramifications could make it hard to find employment or obtain a loan for a home or other purpose.
Jason S. Newcombe is an experienced litigator and part of a team of Seattle forgery attorneys who will aggressively fight to have your charges dismissed, reduced, or have the penalties mitigated. The law maintains that you are entitled to a legal defense, so you shouldn't waste any time in getting started on your Seattle forgery case.
Our Seattle Forgery Lawyers Have the Experience to Properly Defend Your Interests
Just because you have been arrested and charged with Seattle forgery is no reason to give up your legal rights. The law is written to protect those rights, so you should talk to our qualified Seattle forgery attorneys before speaking to any law enforcement official.
Talking to your lawyer first makes sense, because it will prevent you from saying something about your Seattle forgery case that could be self incriminating. Our team of legal professionals will also conduct a thorough investigation of the facts and prevent any evidence that was unlawfully collected from being used to your detriment.
Building a defense is never easy – it takes hard work and the experience to know where to look. Our Seattle forgery lawyers have over three decades of combined experience, and will aggressively build the kind of defense that you deserve. Our goal is to resolve your Seattle forgery case to the best of our ability, always fighting to have the charges reduced or dismissed.
You will be treated with courtesy and respect, and if you're worried about finances we can arrange a payment plan that suits your situation. This way, you can have quality representation at your Seattle forgery trial, and fully understand the process as it unfolds.
A Seattle forgery conviction can adversely affect the rest of your life. Contact us today for a private and confidential consultation about your forgery charges.