Hit and Run in Olympia
Our Olympia Hit and Run Attorneys are Here to Help You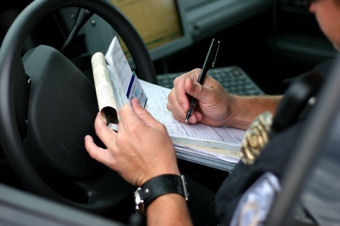 In Washington, if you fail to stop after an automobile accident, you can be convicted of a serious crime with potentially devastating consequences. After any accident where a person or property is involved, you are required to exchange information with the other party, and render aid if necessary. In Olympia, a hit and run conviction will incur penalties that can upend your life and affect everyone in your family.
Hit and Run can be classified as either a felony or misdemeanor in the state of Washington. If you leave the scene of an accident where an unattended vehicle was involved, you may be charged with a misdemeanor hit and run. If you flee an accident scene where another person or injury was involved, then you may be charged with a Class C felony. A conviction for this serious crime could lead to five years in prison and fines of up to $10,000. If the accident causes the death of another driver, you could be forced to pay a $20,000 fine and serve up to ten years in prison.
Obviously, the stakes warrant decisive action if you've been involved in a hit and run crime. However, before taking any action, you should contact one of our experienced Olympia hit and run lawyers for a private consultation.
Why is it a good idea to first speak with one of our Olympia hit and run lawyers? It doesn't matter if you've already been charged with a hit and run crime in Olympia, or hope to minimize the potential punishments, an attorney will lay out the best way for you to deal with this sensitive situation. While your main focus should be to resolve your case as quickly as possible, you also need to ensure that your rights are fully protected.
Dealing with the situation head-on will be the best way to resolve your case and mitigate any future complications. Contact us today so that we can start investigating the details of your case and build a suitable defense.
Our Olympia Hit and Run Attorneys Can Answer Your Questions
Hit and run accidents happen in Washington State happen with surprising regularity, and for many different reasons. Some drivers have been involved in an accident and left the scene, unaware that they were breaking the law. If you are in a similar situation then you should retain legal counsel before approaching the authorities, so that you can have help protecting your rights.
In some cases, the sudden adrenaline rush caused by the chaos of an accident makes the driver panic and leave the scene. Some time later their head clears and they realize that they made a huge mistake. While their first reaction is to turn themselves in to the police, it is still prudent to speak with qualified Olympia hit and run attorneys before taking any action.
An accident happens in the blink of an eye, and many people who claim they "saw" the accident only witnessed the immediate aftermath. This is why identifying the guilty party in a hit and run case can be difficult, and sometimes an innocent person is accused of a crime they didn't commit.
If this happened to you, contact one of our Olympia hit and run lawyers for a cost-free, confidential consultation, and get reliable counsel concerning how you should proceed. Our team of Olympia professionals will do everything legally possible to aggressively defend your interests, using every legal tool at their disposal to ensure you are treated fairly.