Misdemeanor, Gross Misdemeanor and Felony Crimes in Olympia
Misdemeanors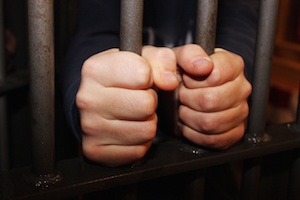 The most general breakdown of crimes depends on the maximum potential penalties. Crimes with a maximum penalty of 90 days in jail and a $1,000 fine are called misdemeanors. Any type of criminal conviction, including misdemeanors can include other types of penalties, such as probation, court ordered classes, no contact orders, stay out of area orders, court costs, and much more. A prosecutor for the State or City has up to one year to decide on whether or not to file a criminal charges on something that would be a misdemeanor.
Municipal courts and County District courts handle misdemeanor cases. This would include the Thurston District Court, the Yelm Municipal court, the Olympia Municipal Court, and the Tumwater Municipal Court.
Common misdemeanor charges include driving while license suspended 3°, negligent driving 1°, hit & run unattended, and criminal trespass 2°.
Gross Misdemeanors
Crimes which have a maximum penalty of 364 days in jail and a $5,000 fine are classified as gross misdemeanors. If you are convicted of a gross misdemeanor, the court also has the authority to impose additional penalties, such as probation, court costs (in addition to a fine), classes (i.e. anger management, drug & alcohol, parenting, driving), driving restrictions, and also no contact orders. The statute of limitations on a gross misdemeanor is 2 years which means the prosecutor has up to two years to file the criminal charge against you.
Just like with a misdemeanor, gross misdemeanors are handled by municipal courts and county district courts. These types of charges are commonly handled by the Thurston County District Court, Olympia Municipal, the City of Lacy, Yelm Municipal, and Tumwater Municipal.
Common gross misdemeanors you may encounter include DUI, Reckless Driving, Theft 3°, hit & run attended, DWLS 2°, and Assault 4°.
Felony
The most serious types of crimes are designated as felonies. Felonies are crimes with a maximum penalty over 364 days in jail. Felonies are then broken up into three different classes which also signify their severity.
A class A felony is the most serious type of crime possible. They have a maximum penalty of life in prison and a $50,000 fine. Class A felonies include murder, manslaughter 1°, assault 1°, and assault 2° with sexual motivation.
Below a class A is a class B felony. Class B felonies have a maximum penalty of 10 years in prison and a $20,000 fine. Class B felonies include theft 1°, assault 2°, malicious mischief 1°, manslaughter 2°, and motor vehicle theft.
Finally, there are class C felonies. Class C felonies have a maximum penalty of 5 years in prison and a $10,000 fine. Felonies classified as class C include unlawful imprisonment, custodial interference 1°, theft 2°, malicious mischief 2°, rape 3°, assault 3°, and malicious harassment.