Identity Theft in Seattle
Our Seattle Identity Theft Attorneys Will Protect Your Legal Rights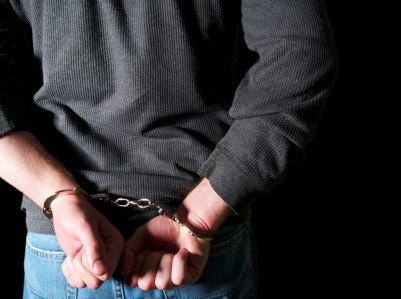 Identity theft in Seattle comes in many different forms. However, it doesn't matter what kind of identity theft crime you are charged with, the prosecutor is going to do everything they can to punish you to the fullest extent of the law. It doesn't matter if the overall amount of money involved is relatively small; these cases are aggressively prosecuted because of the nature of the offense.
Our Seattle identity theft lawyers understand how devastating a conviction can be in these cases. The court has little concern over the age of the accused or the circumstances involved, so it is vital that you talk to one of our legal professionals if you are facing formal charges.
Identity theft covers a wide array of Seattle offenses including many varieties of fraud, forgery, money laundering, identification theft, and check "kiting." In cases of identity theft it is likely the prosecutor will focus on how the alleged actions of the defendant impacted the credit history of the victim, and then use this information to maximize the penalties.
One thing is certain; you need qualified Seattle identity theft attorneys on your side, doing everything the law allows to minimize the damage or seek to have your charges dismissed or reduced. This is important because the penalties for identity theft in Seattle are swift and severe, and will have lasting repercussions that could detrimentally affect you, your family, and your financial future.
Attorney Jason S. Newcombe is part of a team of legal professionals with over 30 years of combined experience handling complex identity theft cases all over Seattle State.
Our Seattle Identity Theft Lawyers Offer a Confidential Consultation
One of the most important actions anyone accused of identity theft can take is to contact an attorney as soon as possible. When you contact one of our Seattle identity theft attorneys they immediately gather police reports and conduct a thorough investigation of the facts. In this way, they protect your legal right from the outset of the case, setting up the foundation for an aggressive defense designed to have your charges dismissed or reduced.
When this is not possible our Seattle identity theft lawyers seek to mitigate the punishments you could be facing, so that you can get your life back in order. Getting started on an aggressive defense strategy early in the process is essential, because it ensures we are prepared if your identity theft case goes to trial while providing leverage to negotiate with the prosecutor. Also, you should always talk to a legal professional before talking to authorities about your criminal charges so as to prevent saying something that could be self incriminating.
Don't let a Seattle identity theft charge adversely affect your life for years to come. Do everything you can to protect yourself, and contact one of our lawyers today for a private consultation.