Identity Theft in Bellevue
Our Bellevue Identity Theft Attorneys Will Defend Your Legal Rights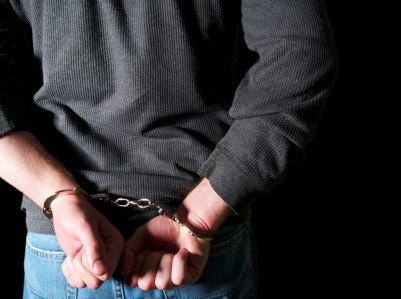 After being charged with identity theft in Washington State, the prosecutor will almost always do everything in their power to ensure you receive the maximum punishment. Even if the amount of money involved in your identity theft case was minute, the nature of the crime incurs penalties that are often life-altering.
Our Bellevue identity theft lawyers have repeatedly witnessed how devastating a conviction for this crime can be. Courts have little regard for excuses when it comes to identity theft, which is why it's vital that you do everything in your power to defend your legal rights. If you're facing identity theft charges in Washington State, contact the Law Office of Jason S. Newcombe without delay to start getting reliable information based on the law.
Fraud, money laundering, forgery, and check "kiting" are all crimes in Washington, and are classified under the identity theft category. Prosecutors seek maximum punishments for these serious crimes by showing the court how the actions of the accused damaged the credit history of the innocent victim.
Your number-one priority should be to seek the dismissal of your case. If this is not possible, minimizing the punishments you face will become the primary focus of our Bellevue identity theft attorneys. The penalties for identity theft in Bellevue are swift and severe, and will likely affect you and your family for many years.
Don't take chances when it comes to your future or freedom; contact our Bellevue law firm and put more than 3 decades of combined experience to work for you.
Get A Free Consultation With One Of Our Bellevue Identity Theft Lawyers
After being charged with identity theft, your first course of action should be to contact a qualified lawyer in Bellevue. The Bellevue identity theft attorneys from our professional law office will review your case in detail. Not only will we protect your legal rights, we will conduct an investigation that will ultimately lay the foundation for a resolute defense strategy.
Obviously, you want to have your case dismissed. However, if our Bellevue identity theft lawyers discover that this is impossible they will then seek to minimize your punishments and attempt to keep you out of jail. Developing a defense to identity theft charges takes time, so contacting an attorney in Bellevue quickly is essential to success. Your identity theft lawyer may seek to arrange a plea agreement with the prosecutor, but we may ultimately have to take your case all the way to Washington court.
You should retain a criminal lawyer before talking to any authorities about your case. Protect your rights with help from our Bellevue attorneys and make sure you're getting trustworthy legal counsel from experienced litigators who know the law. Schedule your cost-free identity theft case evaluation with one of our professional lawyers today.