Robbery in Bremerton
Let our Bremerton Robbery Lawyers Help You or a Loved one Resolve your Felony Case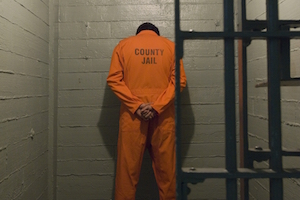 The definition of robbery in Washington State is when a person unlawfully takes another person's property against their will by the use of violence, or threatening the use of violence, intimidation, or fear. This is a broad definition for a serious felony crime, and it will be prosecuted to the fullest extent of the law. The punishments resulting from a robbery charge conviction could include substantial prison time and other life-altering consequences. If you or a loved one are charged with committing a robbery in Bremerton, you should seek legal counsel before doing anything else.
In order to be charged with robbery, there must be theft combined with a violent crime against another individual. The penalties will likely be more severe if a deadly weapon like a knife or a gun were used while the crime was being committed, whether anyone was hurt or not. Theft and shoplifting are altogether different crimes, because shoplifting is committed when property is taken without the use of violence or intimidation.
If you are facing a robbery charge in Kitsap County, you should seek professional legal guidance with the utmost urgency. It is highly recommended that you contact a Bremerton robbery attorney before you speak with any law enforcement officers or other authorities. You could be facing the prospect of a lifetime behind bars, depending on the nature of the robbery charge, and whether there were additional charges for other crimes committed during the robbery. You should do everything possible to minimize the damage a conviction will bring to your life, and our Bremerton robbery lawyers are ready to tackle the case.
If You have been Charged with a WA State Robbery Charge, there are many Things to Consider
If you've been charged with robbery, you are probably worried about the possibility of spending time in prison and how being locked away will affect your life and your family. Our Washington robbery lawyers will do everything they can to seek justice on your behalf by thoroughly scrutinizing the details surrounding your arrest. We will seek evidence-based answers to questions such as:
Is it possible your robbery charges could be dismissed?
What was your intent when the alleged robbery was committed?
What exactly were your actions when the alleged robbery was committed?
Can it be proved without a doubt that those actions actually caused fear or were forceful?
Do your individual actions constitute a robbery according to the definition of the law?
It's important to keep in mind that you can only be indicted for robbery if there is proof that that you intended to steal property AND there is proof that you used intimidation or violence while committing the theft. Our attorneys understand that you want your case resolved in the best way possible, and you're likely hopeful that you can avoid a prison sentence. With more than five decades of combined legal experience, our Bremerton robbery attorneys will aggressively work to minimize your punishments while pursuing the best possible outcome based on your situation.
There are Different Degrees of Robberies in Washington State
Under Washington law, different varieties of robbery and robbery-related charges are outlined according to their severity. Each "degree" of the crime has different penalties associated with a conviction. Felony robbery cases committed in Bremerton are tried in the Kitsap County Superior Court, which is located in Port Orchard.
First Degree Robbery - This very serious charge is a class A felony, and it is defined as a robbery where a deadly weapon was used or displayed and bodily injury was inflicted on another person, or the robbery was committed against a financial institution. If convicted of this charge the maximum sentence you could be given is up to life in prison and fines of up to $50,000.
Second Degree Robbery - This charge is a class B felony and is given to anyone committing a robbery, by definition. Penalties can vary depending on the circumstances, but if convicted you could get up to 10 years in prison and fines of up to $20,000.
Attempted Robbery – Even a failed robbery is a serious crime. This is called attempted robbery, and prosecutors still often seek the maximum legal punishments.
The Bremerton robbery lawyers at our law office will investigate all aspects of your case and review all of the evidence. They will then aggressively work towards obtaining the best end result possible for you, based on the circumstances and facts surrounding your arrest. If necessary, your Bremerton attorney will take your case to trial, but we often use artful negotiation to arrange some sort of plea arrangement with the prosecution.
Our Kitsap County Robbery Attorneys Offer a Free Consultation
Contact us today for your free consultation, so you can start getting answers from our experienced Bremerton robbery lawyers. Consultations are a way to arm yourself with legal knowledge to better prepare for the long road ahead, and it won't cost you a dime to find out whether our professional legal guidance is right for you, or a loved one.